Cold, Cold, Cold!
Lately, I have been anticipating the end of the semester, the end of school, and the next thing in my life (whatever that is). Today, I am thankful for my flexible days and cozy couch. I am planted in front of a space heater under a thick zebra blanket and giant lime green hoodie. I have no intentions of facing the cold for at least another couple of hours.
Last night, while the temperature was dropping, I decided dinner was going to be chili and beer bread. I went to a Taste of Home cooking show with some friends, so I have a long list of recipes I want to try from the magazines they distributed.
The chili was soooo good. I a little wetter then chili I am used to, but I so enjoyed it with my hubby as the cold came in. The beer bread was a perfect side to the warm bowl of chili. I have never made beer bread before, but it was very easy and very delicious.
Taste of Home Chiliville Chili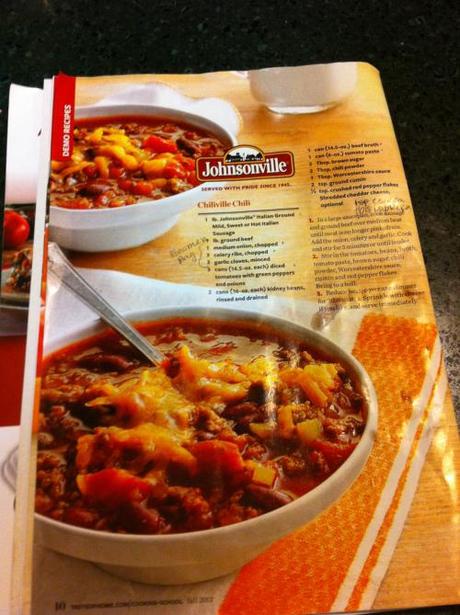 Ingredients:
1 lb Johnsonville Italian ground mild, sweet or hot Italian Sausage
1 lb ground beef
1 medium onion, chopped
3 celery ribs, chopped
3 garlic cloves. minced
3 cans diced tomatoes with green peppers and onions
2 cans kidney beans, rinsed and drained
1 can beef broth
1 6 oz can tomato paste
2 Tbls brown sugar
2 Tbls chili powder
1 Tbls Worcestershire Sauce
2 tsp ground cumin
optional red peper flacks and cheese
Method:
Brown sausage and ground beef in a large sauce pan over medium heat.
Drain grease, and add celery, onion, garlic, and cook until tender (5 min)
Stir in chili powder, cumin, Worcestershire, brown sugar.
Stir in broth, tomatos, beans and tomato paste.
Cover and simmer 20 minutes on low heat.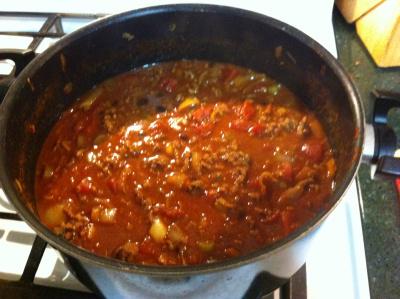 Super Easy Beer Bread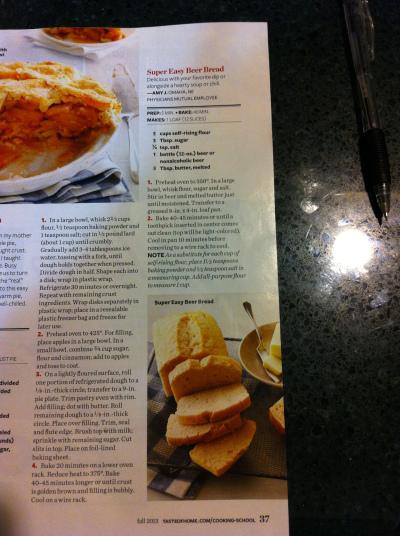 Ingredients:
3 cups self rising flour
3 Tbls Sugar
1/4 Tsp Salt
I bottle beer or non-alcoholic beer
3 Tbls melted butter
* Self rising flour can be made by placing 1 1/2 tsp baking powder and 1/2 tsp salt in a measuring cup. Add 1 cup all purpose flour to measure 1 cup.
Method:
Preheat oven to 350 degrees. Whisk together flour, sugar and salt.
Stir in beer and melted butter just until moistened
Transfer to 8 X 4 loaf pan.
Bake for 40-45 minutes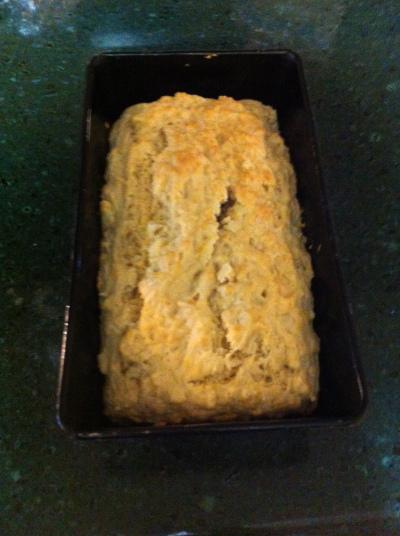 I can't wait to have leftovers for lunch today!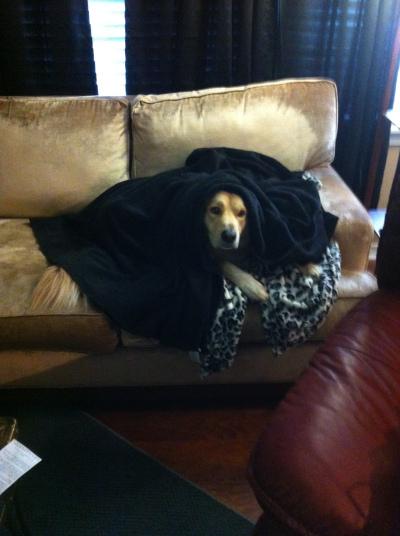 Marley bundles up for the cold too

.
*Amanda*