Oh Lord, won't you buy me a pair of Dr Martens?
My friends all wear them, I must make amends.
Worked hard all my lifetime, no help from my friends,
So Lord, won't you buy me a pair of Dr Martens?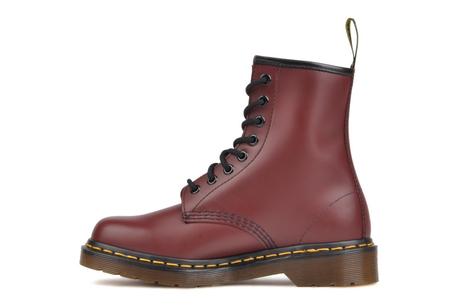 Dr Martens, in my eyes are one of the most iconic shoes. From punks, to rockers to hipster girls. There's not one person, or one style of dress that can't pull of a pair of Dr Martens. I often spend hours, browsing the different colours and styles. Though I always fall back to the classic style and color of the 1460, 8 hole, cherry red Dr Martens. Imaging myself wearing them, with polka dot tea dresses, and denim cut off's and contrasting socks, once summer starts to show its face. Tucking my tightest pair of jeans into them, with a simple white t-shirt, for a casual shopping trip in comfort. There's nothing you can't wear them with, you just need to show them a bit of love, and be proud and confident to wear them, and in ten years time, they'll still be showing you love, by proving the test of time, of fashion trends and durability.
Dr Martens are like a good wine, they get better with age.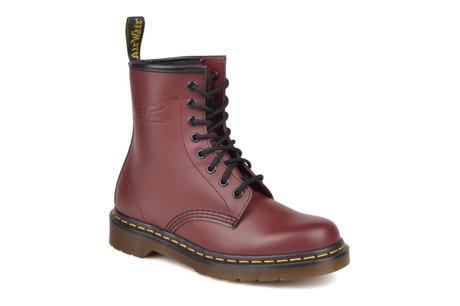 P.S. It would be fan-dabby-doesy if Sarenza choose me to be 
ambassador - who wouldn't love to spend £150 on shoes each month?! I, brownie promise to the shoes, to have and to hold them, for better or for worse, for richer or for poorer, in sickness and in health, to love and to cherish 'til death do us part.