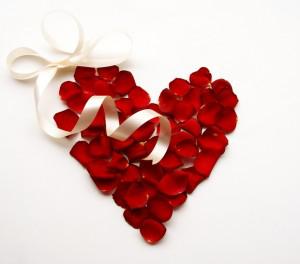 With Valentines Day approaching and the year still being somewhat fresh, we now look forward to a few occasions that may require you to give your special someone a gift.  As a professional gift giver and receiver (if such a title even exists) I have learned that there are certain things that someone should never buy their partner specifically women unless asked. Especially for an occasion like Valentine's Day or her Birthday
Household Appliances
No woman wants to call her best friend and exclaim "girl, my boo bought me the new Dyson Vacuum Cleaner" Women want stuff they can brag about and that new blender, food processor, or coffee maker certainly doesn't present any bragging rights. Now if your current flame likes cappuccino, a fancy cappuccino maker may work well, but only if it's specifically asked for. Instead opt for electronics, a Kindle Fire, Nook, or an Apple iPad. Load the device with her favorite books and magazines. In fact, the Kindle and Nook is actually cheaper than the Dyson Vacuum Cleaner!
Flowers, Candy
Women like surprises and they do like flowers but in conjunction with something else. Flowers are simply the world's most popular gift on Valentine's Day and Birthdays which means there's nothing unique about it. With more women now becoming more health conscious, a box of chocolates is not a good option either, unless of course she has PMS in which case they will either be eaten or used to make a new mural on the wall. If you opt for Skinny Cow chocolate, you now give her the impression that she's fat. So skip candy all together. Send an edible arrangement; she gets the flowers and great healthy fruit to eat. Send flowers during the woo stage, on just because days, and when you screw up! I personally love flowers but on those days they're expected! Do the unexpected, deliver the flowers to her yourself and then take her to a nice fancy lunch or dinner.
Giftcards
Giftcards are good for events when you don't know the person well and as a last minute option. Unfortunately, when you give a gift card to your current flame this is what it says…you totally didn't have the time or make the effort to get something more thoughtful so you went to your local drug store and got my ass a giftcard….How very original of you! The best last minute gift you can give is the gift of the spa. Call your local spa and make arrangements for her to be pampered. You can even bring the spa to her now!
Sporting Event Tickets
Buying tickets for you and her to go see a sport that you love is just plain wrong. Don't buy tickets unless she puts on her jersey and cheer with you on the couch every Monday for the home team. Instead find out what stage musical, Broadway production, or concert she may want to see and buy tickets. Complete the evening with a nice dinner, a nice walk, and a horse & carriage ride if they offer those in your city.
Perfume That Launched in the 1950's
My grandmother can wear out some perfume; I think she showers in it. When she walks in the entrance to my house, I know it's her because I can smell her before I see her. The only thing is she's been wearing the same few scents since the 1960's and the fragrances actually smells like something a woman of a certain age would wear.  Never ever buy someone who's in the 20-40 age range some perfume made by an 80 year old woman..Elizabeth Taylor White Diamonds is a glowing example. Perfume evolved over the years and anything made in the 50's and 60's carried a powerful punch to the nostrils. Look in her collection and see what she likes and try to get her another scent made by the same company or designer.
Porn and Other Erotic Contraptions
I don't have much to say, unless you're both card carrying members of the Freaky Kinky Club, then stay away. Refrain from buying Twilick & The Girl with the Dragon Tit videos. Don't you just love when they take movies and make porn titles out of them?  Avoid any contraptions that neither you nor she can operate. Somebody can get hurt! Opt for lightly scented massage oils and an erotic game; be her personal massage therapist….leave the cages, whips, and chains in the store!
Any gift given is thoughtful but women know when you put great effort into selecting a gift and when you didn't.