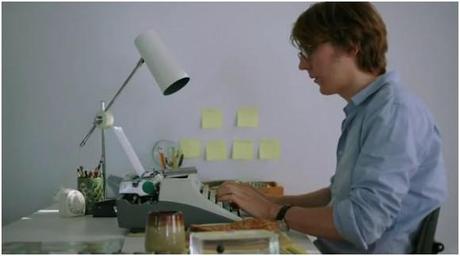 Fox Searchlight Pictures have released the official trailer for comedy Ruby Sparks. The film is directed by husband-wife filmmakers Jonathan Dayton and Valerie Faris (Little Miss Sunshine).
The project is scripted by actress Zoe Kazan, making her writing debut. She is essaying the role of Ruby in the film whereas Paul Dano plays the struggling author.
Romantic comedy Ruby Sparks stars Paul Dano, Zoe Kazan, Antonio Banderas, Steve Coogan, Annette Bening, Elliott Gould, Deborah Ann Woll and Chris Messina.
Fox Searchlight Pictures is bringing Ruby Sparks to theatres (limited) on June 25th, 2012.
Watch the trailer for comedy Ruby Sparks.

Summary:
Calvin (Paul Dano) is a young novelist who achieved phenomenal success early in his career but is now struggling with his writing – as well as his romantic life. Finally, he makes a breakthrough and creates a character named Ruby who inspires him. When Calvin finds Ruby (Zoe Kazan), in the flesh, sitting on his couch about a week later, he is completely flabbergasted that his words have turned into a living, breathing person.