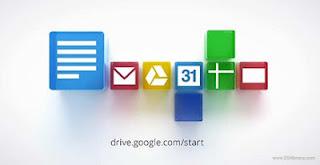 Having been in the rumor world long enough, Google Drive finally officially released a few hours ago.This service will provide a free online file storage space 5GB which can be increased up to 1 TB by paying a monthly fee. Google Drive Interface-based Google Docs and the wearer will be able to collaborate with others to work on documents, spreadsheets, presentations to. Collaboration and sharing system is also supported by comments that will feature ternotifikasi if there is a new one. Drive current is present in versions of Windows and Mac OS X for computers and the Android application for mobile devices. Meanwhile, the iPhone and iPad applications will also soon get this, if you see information posted by Google. Once the drive is installed, users will get a list of all documents from Google Docs and all files in a specific folder on the computer. This file will also appear in the list in mobile applications.

Google also pinned the search feature at the heart of its business so far into the Drive. 

Users can search for files by keyword, file type, owner, and so on. 

Drive can even recognize text from scanned documents using OCR technology, even image recognition. 

For example, there are pictures of famous buildings like the Colosseum, the Drive will be able to find the image when users search for it.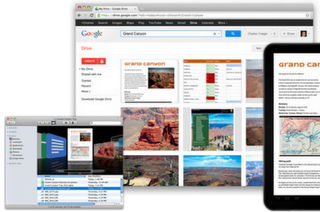 Google provides the option of adding storage to pay a monthly amount. 

For additional 25GB then the user must pay 2.49 dollars per month, 100 GB to pay 4.99 dollars / month, and 1 TB of 49.99 dollars / month. 

The bonus is that if users do upgrade the amount of storage size in Gmail also will go up 25GB.

To support the drive, Google also has to integrate it into other services such as Google and Gmail +.Google also said that users will be able to share files from Drive to Google + or attach them directly into Gmail. Google also has collaborated with various other companies to integrate these services into their products such as Wevideo, Aviary for editing the sound, until Hellofax and Lucidchart.

This application can be downloaded at the Google Store and Play via the web at https://drive.google.com/start # home

source

regards,

hpmurah2u


latest info of mobile price and get your own mobile right now