By Faizal Dahan
01 April 2015
Share :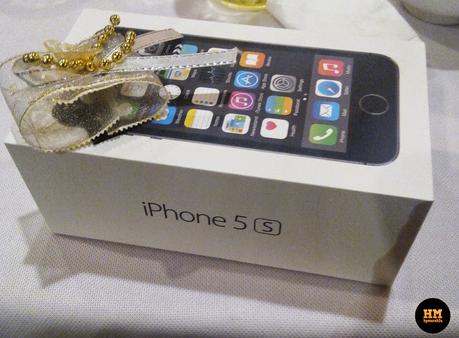 As the picture above,
iPhone 5S
. That's i won previously. The whole Malaysian has started to contend with GST since today. I've seen on Apple Store Malaysia website recently that their product's price has been increased. But, starting by today,
Apple
has unveils their
official prices after GST
implementation.
Let's take a look the latest Apple prices as at today
iPhone 6 Before GST After GST
iPhone 6 16GB RM 2,549 RM 2,702
iPhone 6 64GB RM 2,949 RM 3,126
iPhone 6 128GB RM 3,349 RM 3,550
iPhone 6 Plus
iPhone 6 Plus 16GB RM 2,949 RM 3,126
iPhone 6 Plus 64GB RM 3,349 RM 3,550
Phone 6 Plus 128GB RM 3,749 RM 3,974
iPhone 5S


iPhone 5S 16GB RM 2,149 RM 2,278
iPhone 5S 32GB RM 2,349 RM 2,490
iPhone 5C


iPhone 5C 8GB RM 1,499 RM 1,589
iPad Air 2


WiFi only


iPad Air 2 16GB RM 1,599 RM 1,695
iPad Air 2 64GB RM 1,929 RM 2,045
iPad Air 2 128GB RM 2,249 RM 2,384
WiFi + Cellular


iPad Air 2 16GB RM 2,029 RM 2,151
iPad Air 2 64GB RM 2,349 RM 2,490
iPad Air 2 128GB RM 2,679 RM 2,840
iPad Air


WiFi only


iPad Air 16GB RM 1,279 RM 1,356
iPad Air 32GB RM 1,449 RM 1,536
WiFi + Cellular


iPad Air 16GB RM 1,699 RM 1,801
iPad Air 32GB RM 1,869 RM 1,981
iPad mini 3


WiFi only


iPad mini 3 16GB RM 1,279 RM 1,356
iPad mini 3 64GB RM 1,599 RM 1,695
iPad mini 3 128GB RM 1,929 RM 2,045
WiFi + Cellular


iPad mini 3 16GB RM 1,699 RM 1,801
iPad mini 3 64GB RM 2,029 RM 2,151
iPad mini 3 128GB RM 2,349 RM 2,490
iPad mini 2


WiFi only


iPad mini 2 16GB RM 969 RM 1,027
iPad mini 2 32GB RM 1,139 RM 1,207
WiFi + Cellular


iPad mini 2 16GB RM 1,399 RM 1,483
iPad mini 2 32GB RM 1,569 RM 1,663
iPad mini


WiFi only


iPad mini 16GB RM 799 RM 847
WiFi + Cellular


iPad mini 16GB RM 1,229 RM 1,303
source soyacincau, Apple Store
Tag :
Apple, Malaysia, price