Office reception or lobby is the first place your clients see... and the last place they see before exiting. You can make this a lasting impression by adding a few design touches. Your office should reflect your business and your style. Your clients should feel comfortable to do business with you. Therefore, pay attention to how well it is organized and how thoughtfully it is setup. I've listed a few must-haves and a few nice-to-haves that will impress your clients and electrify your lobby!
Receptionist should face the front door so that they can welcome your clients and guide them. Place your company logo on or around the receptionist desk.
Seating should be comfortable and preferably placed across the receptionist. It could be just a few chairs, swirl chairs, or a sofa and love seats. It should be not too deep nor too low. Furniture should be placed with an open concept allowing enough room to move around. 
A center table and side tables.  A console to stack your company newsletters and business cards. 
A rug tucked under sofa and coffee/side tables to unify the seating area.
Magazine racks or a floating wall shelves stacked with business appropriate magazines/books.
A bright wall clock, coffee/tea station, garbage cans and tissue boxes. Laptop charging station, or at least an accessible power source. A coat hanger and an umbrella stand at the entrance.
Ambient lighting using a combination of recess and task lighting.
Set room temperature to optimal/comfortable temperature depending on weather outside. 
Greenery, flowers, sculptures and interesting wall decor to lighten up the room.
Neutral or cool wall colors to keep your clients calm. It is ok to brighten up the walls with a warm color, but it should blend well with the rest of the design.
Access to restrooms.
Fresh and not so strong room fragrance.
Did I miss anything?! A few beautiful offices for you..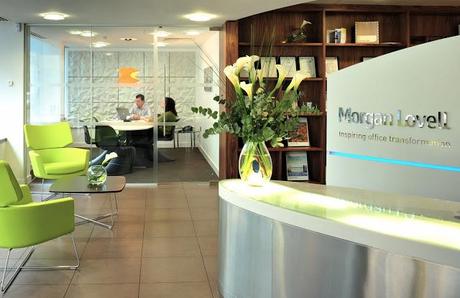 via:  http://themaisonette.net/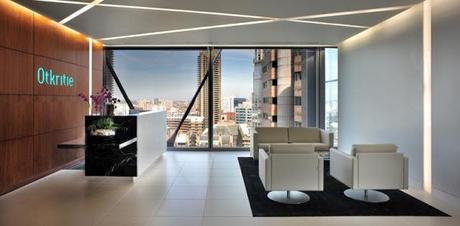 via: http://www.distroarchitecture.com/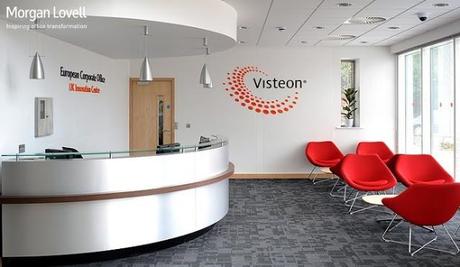 via: http://www.morganlovell.co.uk/