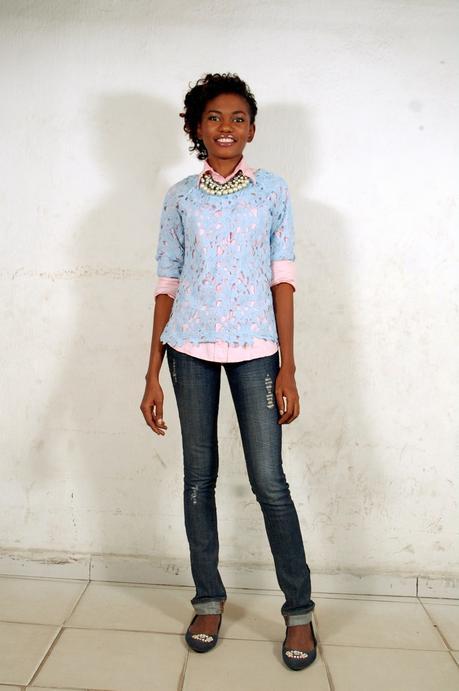 Man Di lace shirt / T.M Lewin pink shirt / Zana Di Jeans / Peacocks flats / c/oDaniel Wellington watch
I'm wearing this pastel lace shirt in a business casual look. I layered the crotchet lace, which I wore here and here previously over my old T.M Lewin Shirt and a pair of stiff jean pants. Yea, these are studio photos. When was the last time you took a studio photo, aye? Well, I found myself in one this break and I got busy! I like natural poses, like I am not trying at all. Believe me, this really bothered the photographer, Lol! If you follow me on Instagram you may have noticed the #threeways I've begun posting recently. I thought to do this to help me style my pieces in at least three ways and to offer my readers a concise way to keep up with all the clothing remixes that I do, as you all know that every clothing item I wear on here does not get a flash-in-the-pan appearance. :D
Happy First of September!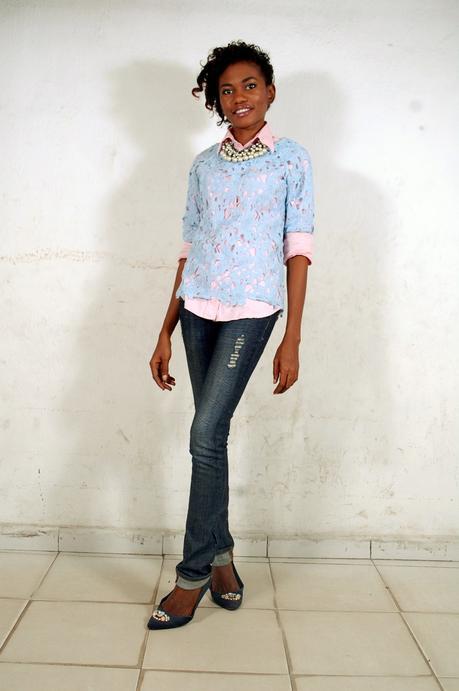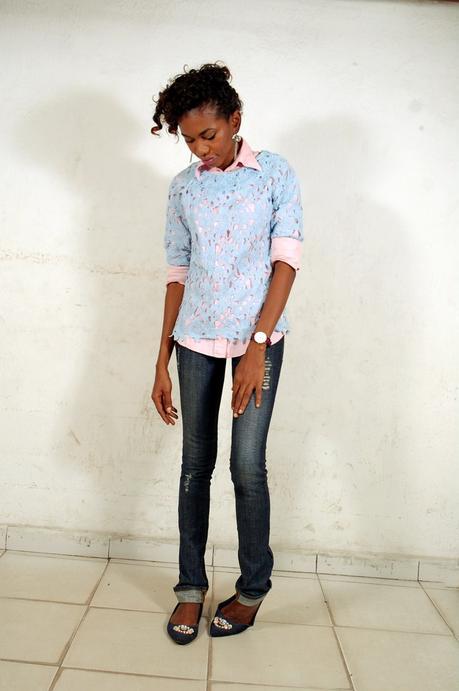 #fashion #style #jeans #lace #pastel