A very Happy new year to you all you lovelies out there....
I hope you had a lovely time this holiday season...I had a lovely long vacation at Goa (pictures coming soon) and am all set to start a new year...I also turned 30 this December (sigh) and am starting to feel the burden of all those 30 years in my bones now...yeah...getting old is not so good..
Anyways...moving on to stuff this post is about...Sweat pants!. YES, they are comfy and YES, you can lounge around in them all day, and YES, they do make the 'behind' look like a big lump...but these babies have been doing the rounds with celebrities and fashionistas so much lately that I was tempted to give them a shot...what the heck, I am 30 and I may never be able to make this work if I can't make it work now...so I went ahead and bought myself a pair this weekend and here's the outfit I put together...it is comfy like any PJ would be but, yes, it does take a little getting used to. You need to be confident and carry these boys with the same attitude as you would carry a tiara on your head...I did see a couple of people turn back and look at me with wonder (maybe they were admiring my guts or they were thinking poor little jackass)...
But I am quite happy with my pants and the whole outfit...and I would definitely be experimenting with this trend a little bit more...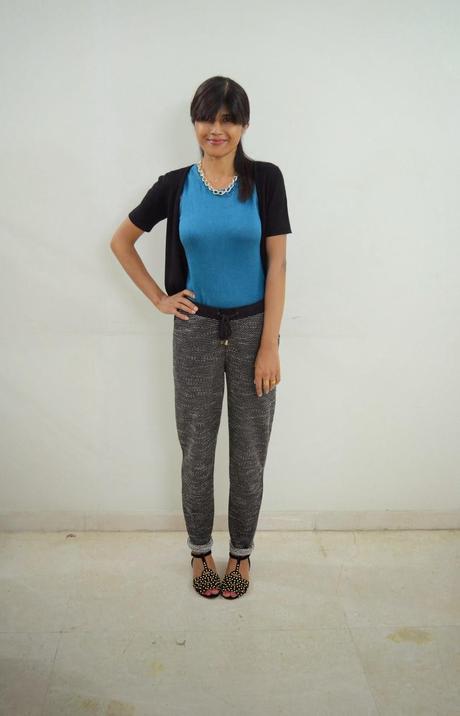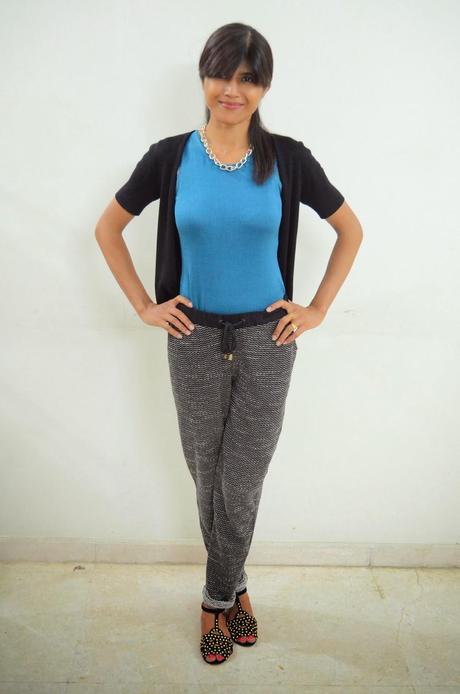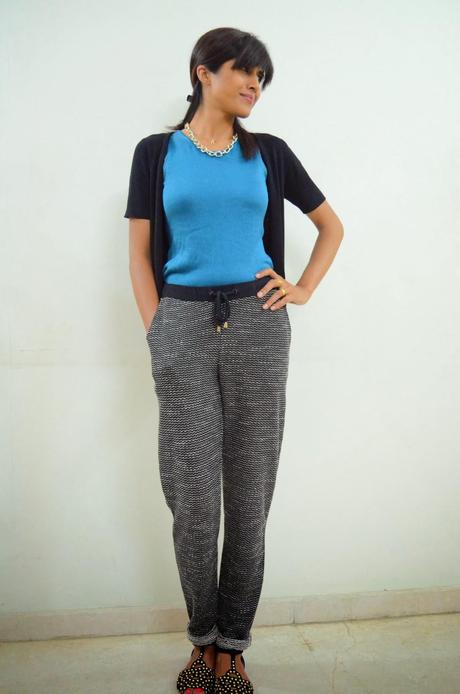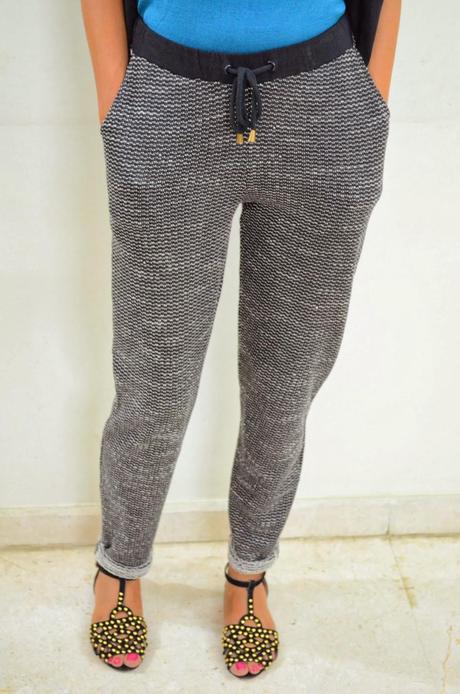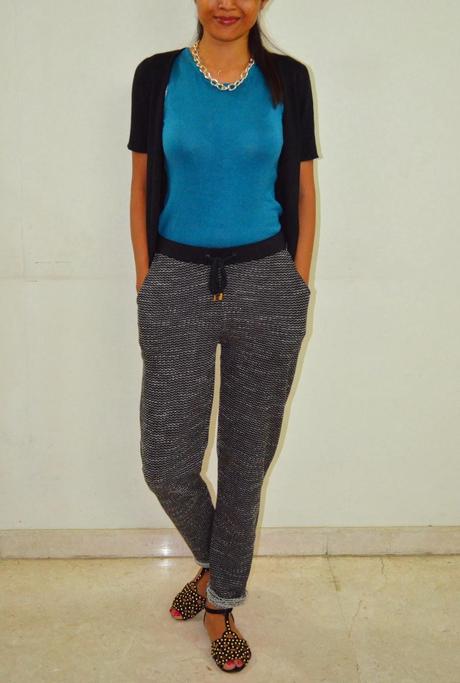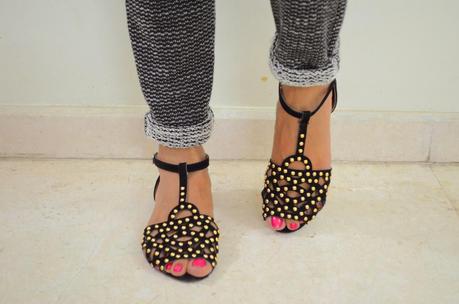 Would love to hear what you think of this trend...Take care.. and have a great week!