Fall brings a lot of things, but if you're a peat-freak, it means just one thing: Octomore. And we're kicking off the season with a look at the new Octomore 12.1. Made from 100% Scottish Concerto barley, this 5-year-old whisky holds nothing back with its 130.8 PPM and 59.9% ABV.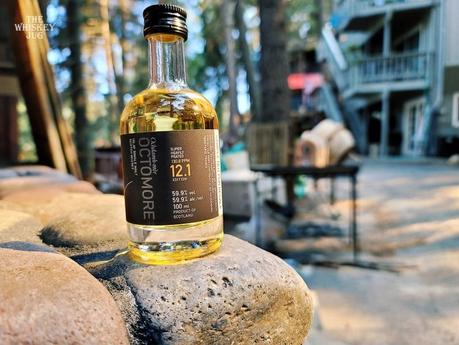 Aged entirely in first-fill ex-bourbon casks, the .1 series is always that year's "truest" expression of the Octomore. Pure ex-Bourbon cask excellence to dive into the line before mucking about with wine casks which add new, but lovely, dimensions to the whisky. This is pure Octomore goodness year-over-year and that's why we're starting here first.
Octomore 12.1 – Details and Tasting Notes
Whiskey Details
Region: Islay, Scotland
Distiller: Bruichladdich
Mash Bill: 100% Malted Barley
Cask: ex-Bourbon
Age: NAS (5 years)
ABV: 59.9%
PPM: 130.8
Cask Strength | Non-Chill Filtered | Natural Color
Price: $140*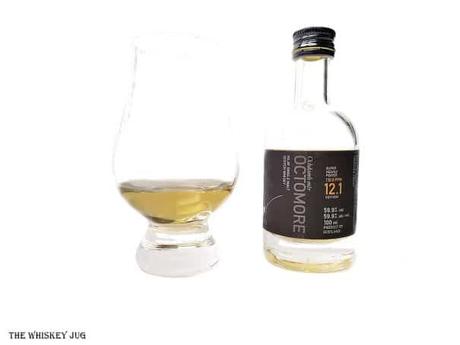 "Vibrant, punchy and lively initially and then opens up to reveal layers of complexity, instilled through slow distillation, careful maturation and cask selection. A dram that rewards those who seek to discover the mysterious, enigmatic whisky that is Octomore." – Bruichladdich
Tasting Notes
EYE
Pale gold
NOSE
Crisp, honied orchard fruit, smoke, malt, vanilla pastry, char, baking spice, toffee sweetness and a bit of wax.
This is just plain lovely. It's warm, it's fruity, it's… unexpected.
PALATE
Minerality, smoke, hay-like malt, lemon curd, toffee, herbal spice, dried orchard fruit, honey and some light char and banana chips.
Darker and heavier than the aroma, but also more spirit-forward with the minerality showing through. Like the aroma, the Octomore 12.2 palate has an unexpected delivery and I'm enjoying it.
FINISH
Long -> Smoke, brine, vanilla candy and toffee drift to a dry maltiness.
BALANCE, BODY and FEEL
Good balance, medium-full body and a warm spicy feel.
---
Octomore 12.1 – Overall Thoughts and Score
The waxiness of the aroma grows as it opens and becomes more prevalent along with the minerality. The minerally spirit character of the palate shows through more and more as it opens and brings with it a more diverse fruity profile.
Adding water to the Octomore 12.1 brings out a bit more pastry/brighter sweet notes – it also breaks it up a bit. It gets a bit diffused, lighter, and feels like the richness took a bigger hit than it should have and brought that hay-like note even further to the front. Which isn't terrible, I still enjoy it quite a bit, but something worth noting.
SCORE: 3.5/5
*Disclosure: The sample for this Scotch review was graciously sent to me by the company without obligation. The views, opinions, and tasting notes are 100% my own.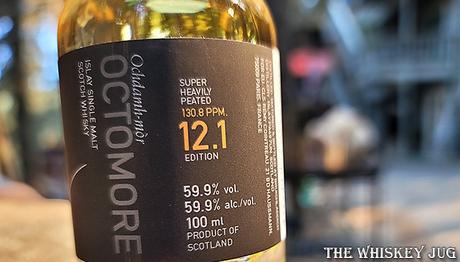 Octomore 12.1 Review
$140
Summary
A decent representation of Octomore that brings a crisp and malty side of this peaty whisky to the forefront.
Overall
3.5
Nose

(3.5)

Palate

(4)

Finish

(3)

BBF

(3.5)
Sending
User Review
0

(

0

votes)
Comments Rating
0

(

0

reviews)