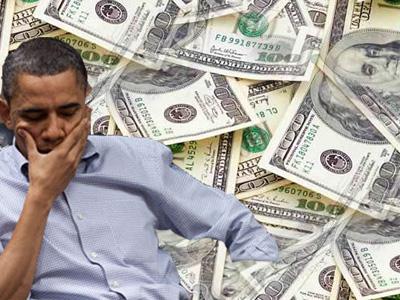 President Barack Obama outraised Mitt Romney for
the first time in four months in August.
President Barack Obama outraised Republican presidential nominee Mitt Romney for the first time in four months in August, according to reports filed with the Federal Election Commission (FEC) on Monday.
Mr. Obama's campaign in conjunction with the Democratic National Committee and other Democratic groups collected in excess of $114 million in August, which represents a 50 percent increase from the previous month. In July, the Democrats had only managed to raise $75 million.
"The key to fighting back against the special interests writing limitless checks to support Mitt Romney is growing our donor base, and we did that substantially in the month of August. That is a critical down payment on the organization we are building across the country – the largest grassroots campaign in history," Jim Messina, Mr. Obama's spokesman, stressed.
The filings also show that over 1.1 million people made a financial contribution to the president's campaign in August, 317,000 of whom were first-time donors. This means that, to date, the total number of donors has exceeded the three-million mark. Most of the contributors (98 percent) gave $250 or less, while the average donation stood at $58.
The former Massachusetts governor, in conjunction with the Republican National Committee and state Republican parties, raised slightly less than his Democratic opponent, although last month's $111.6 million haul marked the fourth successive month in which the Romney campaign had raised a three-figure total. Again, the vast majority (94 percent) of the donations were for $250 or less.
Commenting on these latest figures, National Finance Chair Spencer Zwick and Republican National Committee chairman Reince Priebus explained that voters understood that the Republican presidential nominee and his running mate were the only candidates who had the vision to take America forward.
"Mitt Romney and [Republican vice-presidential nominee] Paul Ryan are offering bold solutions to our country's problems. That is why we are seeing such tremendous support from donors across the country," they said in a statement.
The Romney campaign also confirmed that it had $168.5 million cash on hand at the end of August, which means that it spent just under $130 million last month.
"What we very deliberately did, we held our powder and we knew these [last Friday's] jobs numbers were going to be a big moment. And we loaded up to come back on Friday, and we've gone up in a big way," one of the former Massachusetts governor's advisers explained.
Last week, the Department of Labor revealed that the economy had created a mere 96,000 new jobs in August, far fewer than the 123,000 analysts had expected.