The Obama campaign has acknowledged lying about a man who appeared in an ad attacking former Massachusetts governor Mitt Romney. A separate ad put out by pro-Obama super PAC Priorities USA also featured the same man, prompting many to conclude that the Obama campaign and the super PAC had been in contact at some point. A campaign is forbidden by law to coordinate with a political action committee (PAC).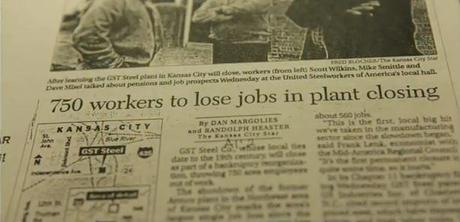 Three months ago, the Obama campaign ran a two-minute ad which focused on GST Steel, a Kansas City plant in which Bain Capital became the majority shareholder in 1993. When the firm filed for bankruptcy in 2001, some 700 employees lost their jobs. The Obama campaign attempted to blame Mr. Romney for the fate of the GST staff. However, the former governor took paid leave-of-absence from the private-equity firm in 1999 to take charge of the 2002 Salt Lake City Winter Olympics. One of the GST staff interviewed for the ad campaign was Joe Soptic.
"It makes me angry. Those guys are all rich, they have more money than they'll ever spend. [...] Yet they didn't have the money to take care of the very people that made the money for them," Mr. Soptic claimed in mid-May.
Then, in an ad funded by Priorities USA, Mr. Soptic clearly blames the former governor and Bain Capital for the death of his wife a few years ago.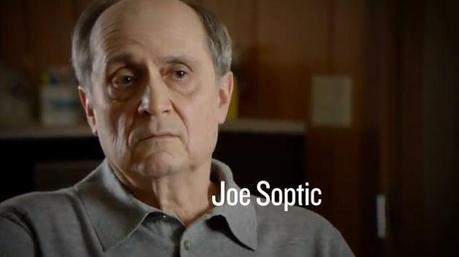 Joe Soptic appeared in both an Obama and
a Priorities USA ad campaign.
"When Mitt Romney and Bain closed the plant, I lost my health care and my family lost their health care. […] I do not think Mitt Romney realizes what he's done to anyone. Furthermore, I do not think Mitt Romney is concerned," he claims.
Mr. Obama's deputy campaign manager, Stephanie Cutter, originally claimed that she didn't "know the facts about when Mr. Soptic's wife got sick or the facts about his health insurance." However, Jesse Merkel of policymic.com reported on Thursday that the two had participated in a conference call before the GST ad was aired.
"Stephanie Cutter knew Joe Soptic, and heard the entire story well before the Priorities USA ad debuted over the airways. It's now obvious that she lied when trying to deny it this week," Mr. Merkel wrote.
He also admits that proving that the Obama campaign and Priorities USA worked in tandem for a while might be difficult. However, he is convinced that the Obama camp tried to hide what they knew about the former GST worker.
"While it could be very difficult to prove that there was any direct coordination going on, at the very least it has now become obvious that the Obama campaign knew the specifics about Soptic, and that they lied about it repeatedly," the journalist continues.
Talk radio host Dana Loesch believes that Ms. Cutter, who was due to speak on ABC's This Week at the weekend, would have faced a barrage of questions over her "dishonesty", which is the reason why she will be replaced by Mr. Obama's top campaign strategist, David Axelrod.
"We look forward to hearing how Axelrod handles explaining the curious similarities between the campaign's ad and the super PAC's ad – as well as whether or not this means Obama has changed his mind about super PAC regulations when it seems his campaign may now be flouting existing law," she wrote.
This Week will be aired on Sunday.