O Sha is a tiny spot in Watertown that serves Thai and sushi. They have a ton of great lunch specials, but my favorite is always the sushi a la carte.
   I love that they offer toro gunkan on the menu, a lightly seared spicy toro served over rice in a seaweed wrap. It's my favorite preparation that I don't see at a lot of places. The tuna mango roll is also a favorite; it comes topped with sweet lemon and salmon sashimi, which is always incredibly fresh.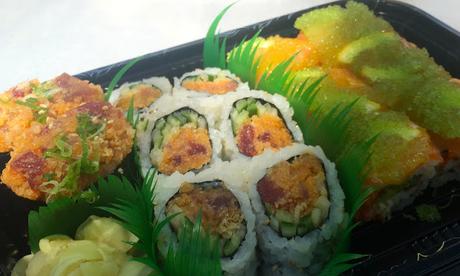 One of my coworkers also swears by the shrimp tempura roll with extra eel sauce on the side!



   I never would have discovered O Sha if it wasn't right near my office, but it's so good I would even make the trip to Watertown on a non-work day!