NYFW SS'13:

Oscar de la Renta
Would any NYFW be complete without some sort of acknowledgment to the one and only Oscar de la Renta? Absolutely not. Collections from Oscar are always whimsical, elegant, aesthetically pleasing and just generally amazing as a whole: and SS'13 did not disappoint.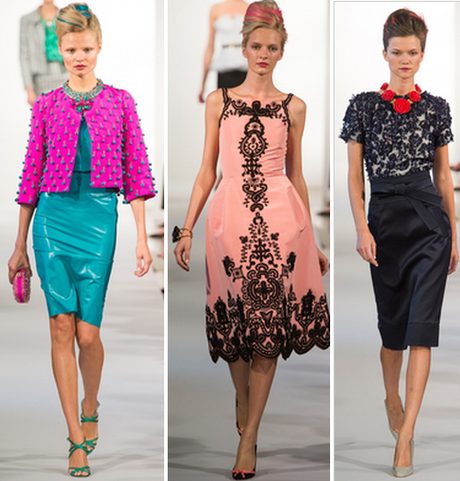 Opened by the lovely Karlie Kloss, the collection began with a very sophisticated, yet edgy day look consisting of: red high shine latex top (even ODLR reads Fifty Shades clearly...), chunky waist belt, high waisted cream pencil skirt with thigh-high slit, power dressing black blazer with shoulder padding and a statement rose necklace. The continuing looks featured a lot of sheer lace, high belted waists and a serious color injection: turquoise, pink, red, yellow, gold, black, white and beige-y tones. It really was like being in a candy shop and your eyes take an orgasm over the amount of colourful treats on offer. The finale gowns were simply stunning: full skirts, belted waists and hi-low hem lines updated an otherwise classic silhouette.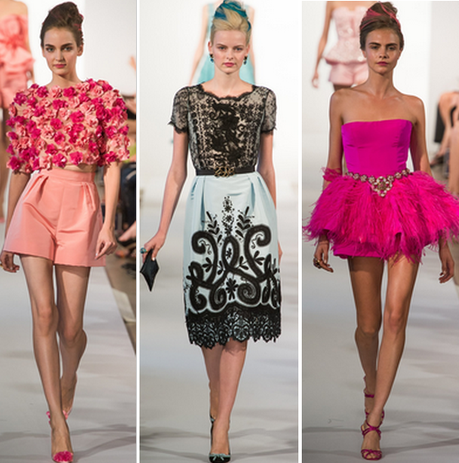 The hair? Well is it just me, or does it actually look like something from the Time Warp? Or the type of style that you see on some sort of Transylvania cartoon woman? Either way, I like it and I definitely think that coloured hair will be a trend for SS'13 - in NY at least!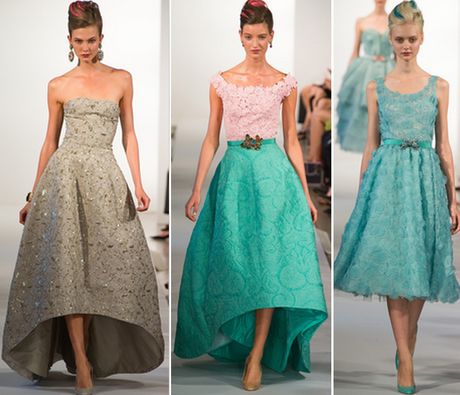 What do you think of the SS'13 collection from Oscar de la Renta? 
Photo Credit: vogue.co.uk - edited at Polyvore