Helmut Lang Review
Have you ever jumped out of bed in the morning, so eager and excited because you just can't wait to get ready and head into work? Neither have I. That is, until Helmut Lang's Fall 2012 collection hit the catwalk this week.

The current designers, 
Michael and Nicole Colovos have successfully managed to put their style into the labels history with a collection made up of monochrome and rusty red sharp tailoring. The collection featured a series of blazers in "blistered" leather (as put in the show notes), next to off-shoulder, loose knit jumpers, thigh high suede boots (boots that I would seriously consider selling a kidney for) and coats with varying lengths of fur. The collection is very much work wear attire, but has just enough edge to lend itself to after hour engagements.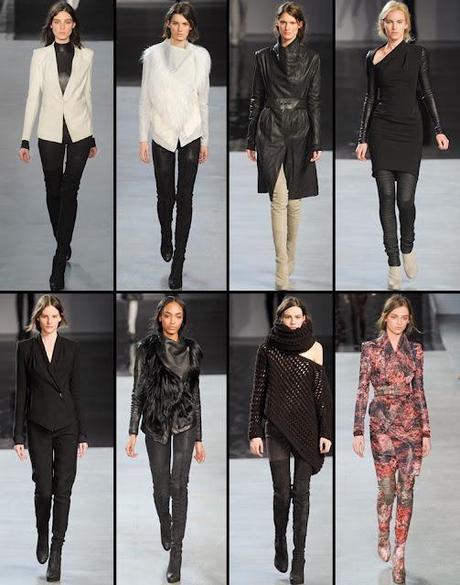 Images via Vogue.co.uk - Edited into selection by myself.
What was particularly nice about the collection, was that from a simple black, tailored blazer to an all over textured red print jacket and thigh high boots, there is something suitable for every type of women's wardrobe this coming season.
The key items that will appear on my wish list are;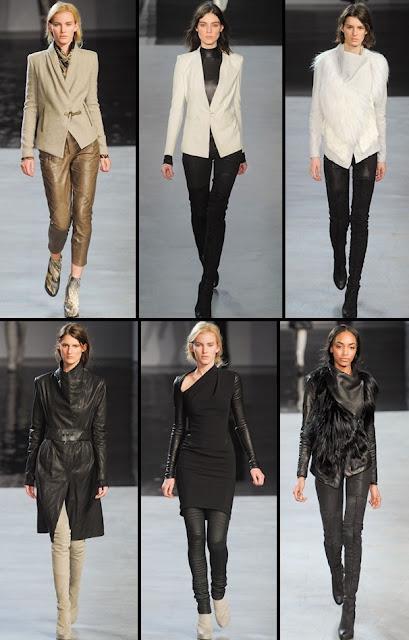 From top left: beige blazer, thigh high boots, leather & fur jacket, leather coat, body con dress with leather sleeves, leather & fur jacket.
Images via vogue.co.uk
There isn't much more to say about the collection, other than it is just so effortlessly professional, yet toned down, cool and wearable for any type of situation, which makes it guaranteed to be a hit with women everywhere this Fall. 
To see more from the collection, click here.
Don't forget to comment below with your opinions!