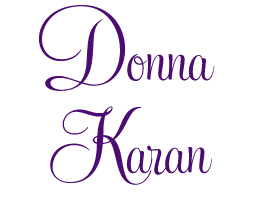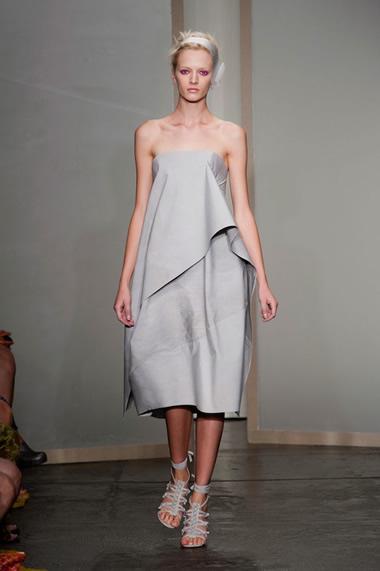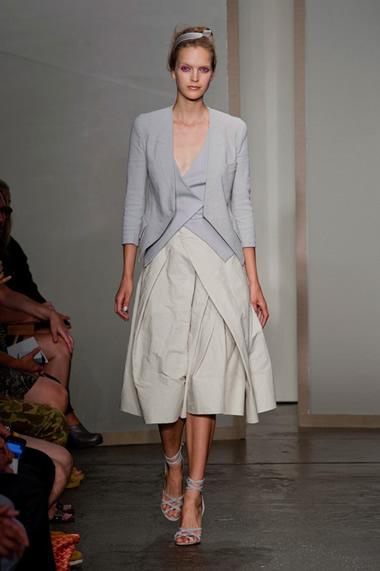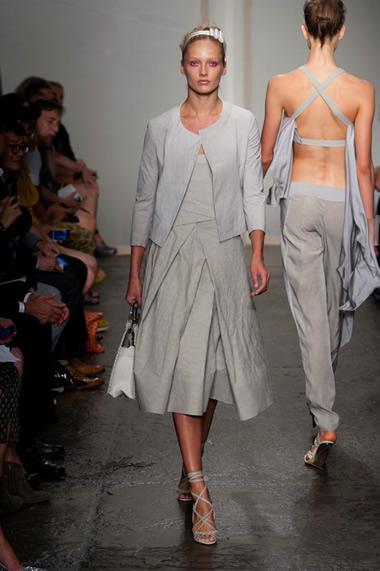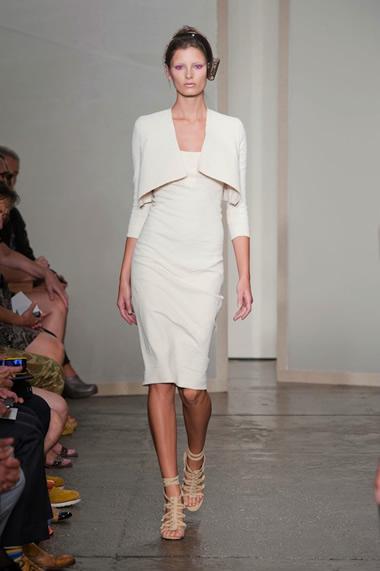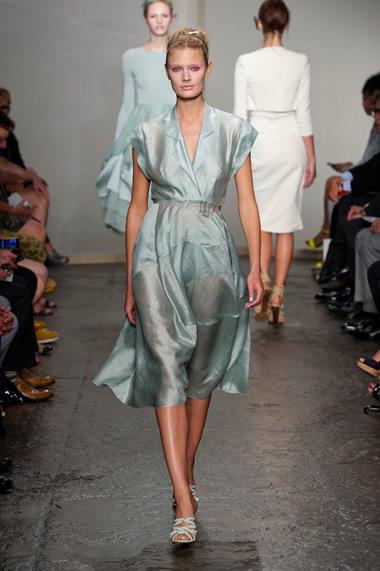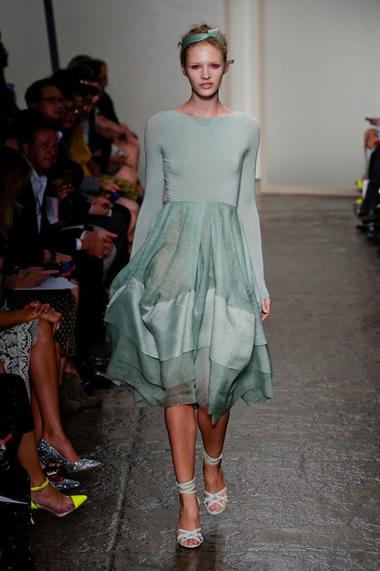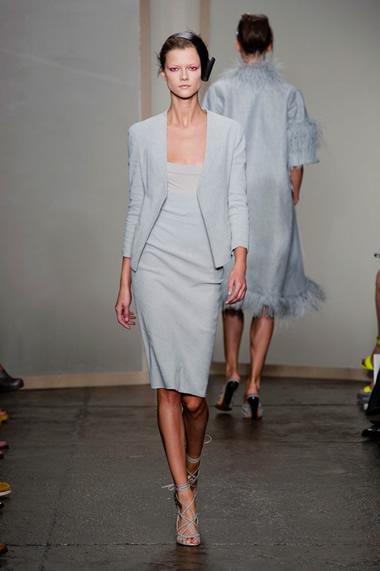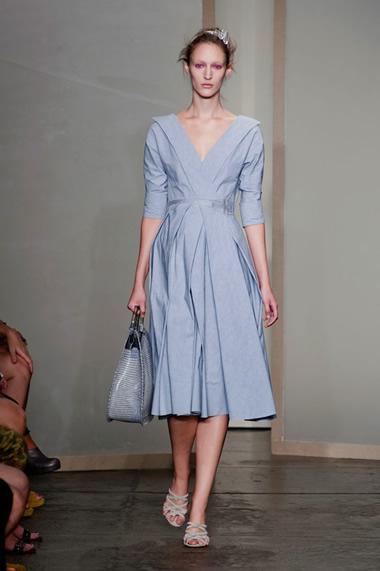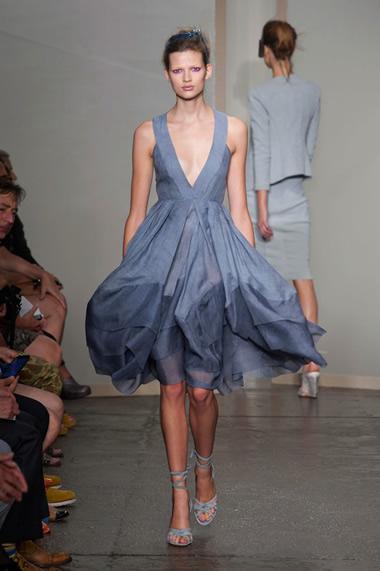 Donna Karan presented her Spring/Summer 2013 collection yesterday at 
Mercedes-Benz Fashion Week and w
hat a pleasure it was to behold.  Donna is one of those designers that can create pieces that don't try too hard, ones that are just perfectly beautiful...
The collection's palette was decidedly calm with her washed out blues and greens, especially if you consider the colors she chose for her DKNY collection shown earlier in the week.  Even her shot of color pink was on the lighter side of the color spectrum.   And the end of the show plateaued with two gorgeous navy dresses that any woman (especially myself) would kill to own.
Overall, the collection was just easy and gave me a sense of serene calmness that fashion so very rarely does.   Sometimes it's just nice to enjoy the calm in the middle of the storm...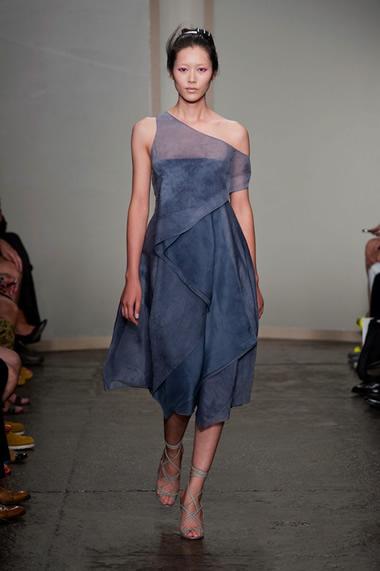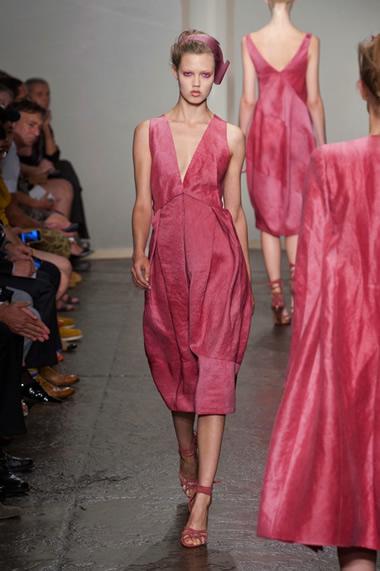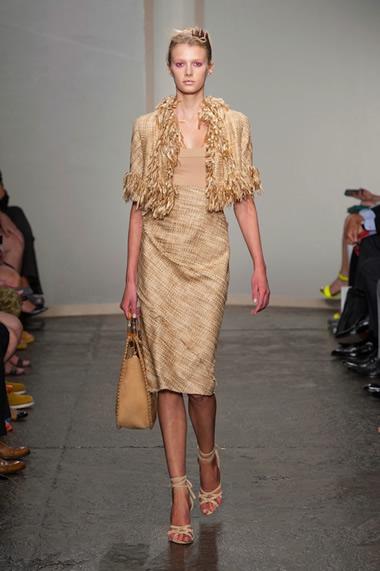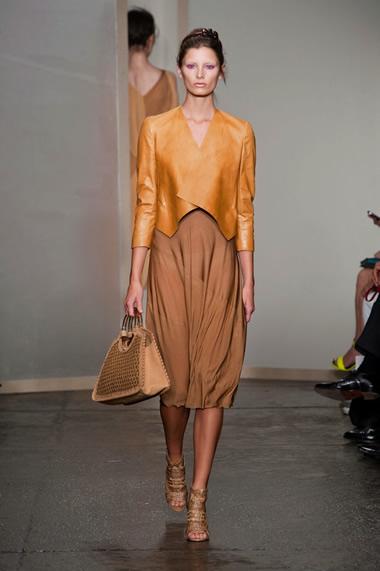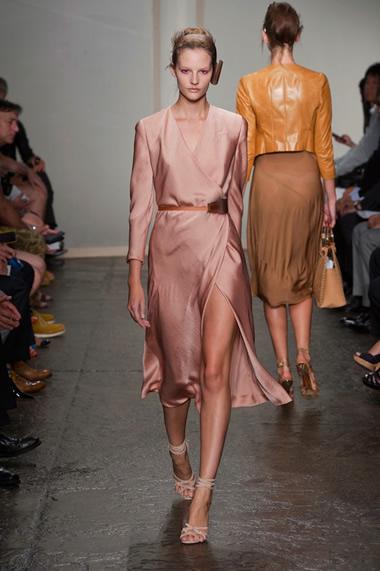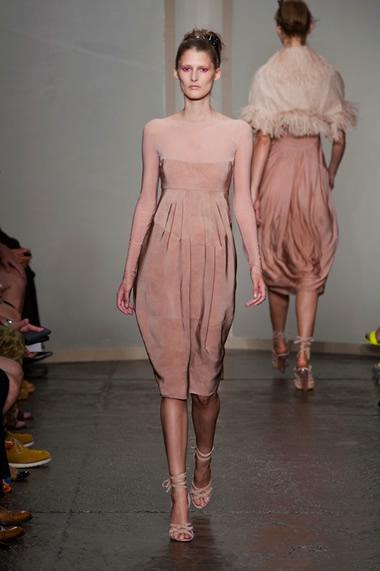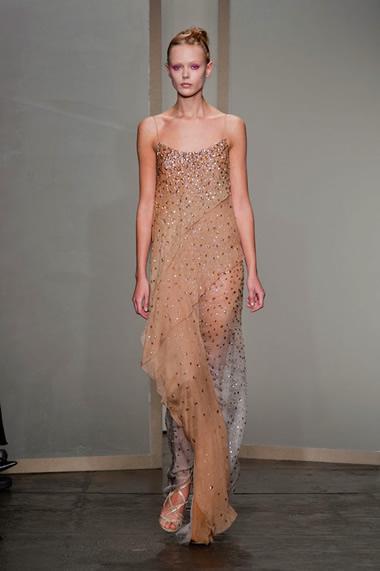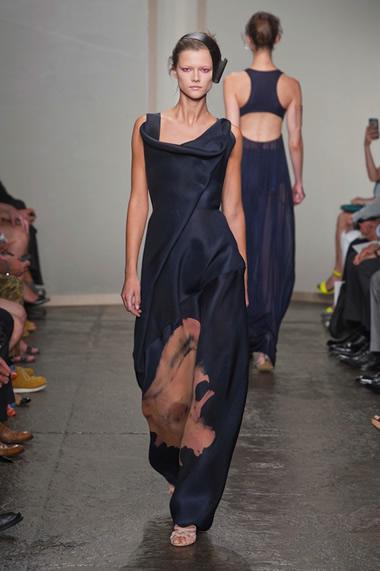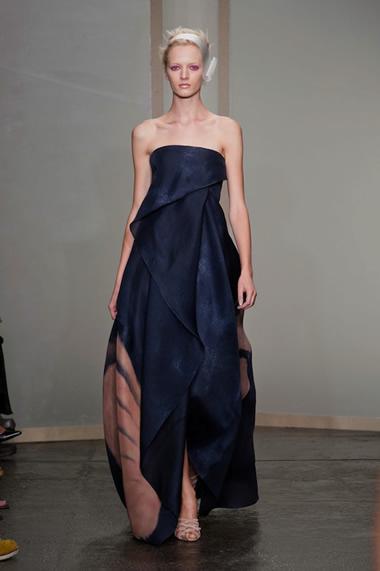 All photos courtesy of Fashionista.com.