NYFW Debut:
By Misha
As the anticipation for NYFW builds, more and more designers are starting to release some inspiration sketches for their SS'13 collections. I personally love this, because you get a little sneak peak at the types of garments that will grace the runway and inspire our wardrobes for the following season: so when an inspiration sketch from the British designer Misha Vaidya appeared in my inbox, I got a little excited.
Misha Vaidya is a London born fashion designer, who graduated from Miami International University with a Bachelors in Fashion Design and an Outstanding Achievement Award at the tender age of 19. After interning with both London & Miami based designers, magazines, PR agencies and working on a range of fashion shows, she created her debut collection Tea Time.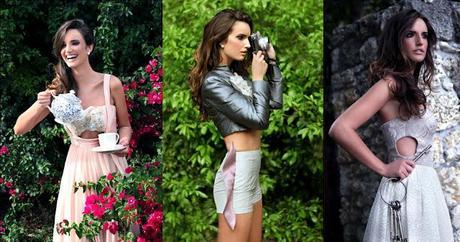 There's nothing like a cup of tea to express the gentle refreshment of a garden, a sentiment close to her heart. Spoken in a language of floaty tulle, swirling ruffles and tier-upon-tier of pleats; it's hard to resist wandering off into a romantic fantasy.  Bouquets of flowers, chandeliers draped in pearls and a palette of pretty nudes, earthy neutrals, blush and rose for a resolutely charming approach. But make no mistake, the sugary shades, wispy gowns and billowing chiffon are not as innocent as they may seem.  It is the deliciously irresistible platter of cakes and tartlets, not-so-naïve cut-out panels and slight silk-whirling breeze that are the very essence of seduction. It's Tea Time!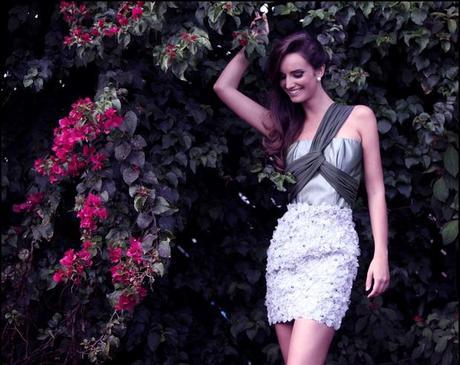 SEE THE ENTIRE COLLECTION HERE
I don't know about you, but I completely fell in love when I looked at these images. The designs are so unique: they're simply stunning. From the materials used, to the styling and whole Alice in Wonderland atmosphere, the collection appeals to me on so many levels - I would every single piece to be honest!
This NYFW, By Misha will be debuting with the SS'13 collection at the Ailey Studios, NY and although I'm unable to attend the show, I'm hoping to cover the collection once it has shown on September 7th, so I'll keep you posted on that!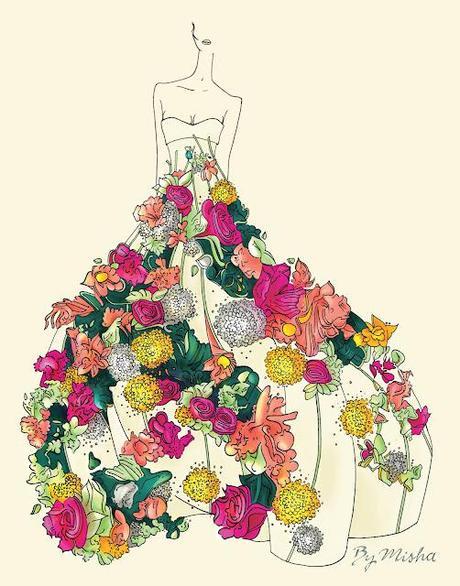 The By Misha Spring/Summer 2013 collection, designed by emerging British designer Misha Vaidya, offers a color palette of mint, forest green, marmalade, lipstick, honeysuckle, and crème brulee, inspired by springtime florals. Texture, shape and fabric blend to create fairy-tale dresses inspired by the whimsical atmosphere of spring coming to life. By Misha will debut the Spring/Summer 2013 collection on September 7, 2012.
even though I was hoping florals would take a step back for SS'13 and give us something new
Photo credit: Inspiration sketch from Misha Vaidya's PR agency Danika Daly. Tea Time collection images from www.bymisha.com