It wasn't until I met my husband that my fascination with the culture, art, and design style of tattooing began.  Hubby often dreams up new pieces of art to add to his ink collection, enamored with this permanent and meaningful way of expression.  So naturally, I am interested in watching NY Ink on TLC.  I love hearing the sincere stories behind these new works of art being played out on the skin.  Besides admiring the artistry of the tattoos themselves, I couldn't help but notice the awesome design and style of the NY Ink shop, Wooster Street Social Club.  
Wooster Street Social Club resides in a former church building in Soho.  This lovely locale boasts a working steampunk Mac computer designed by Steve Harivel, colorful mid-century barbers' chairs, a rotating art gallery, and Belgian floor tiles from the 1930's.  Tattoo shops don't get any more stylish than this ladies and gents.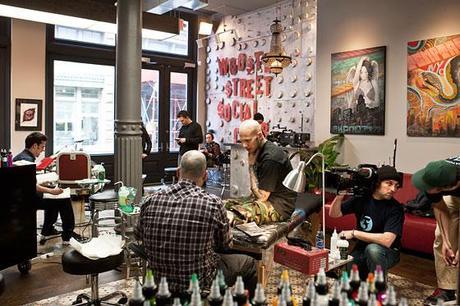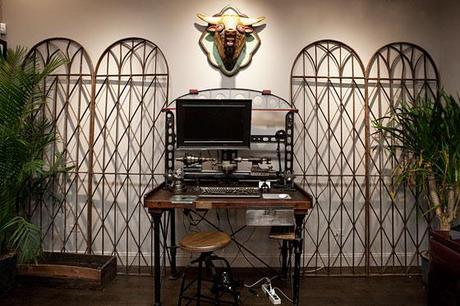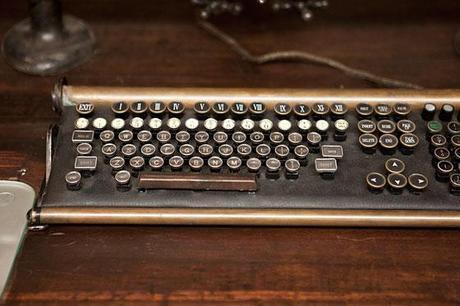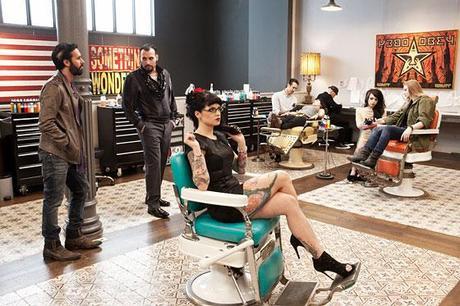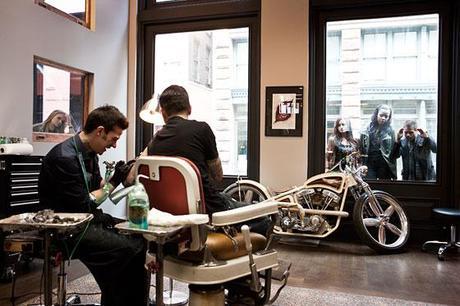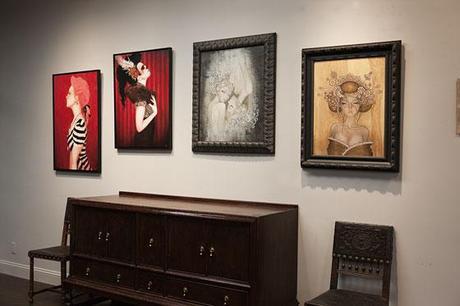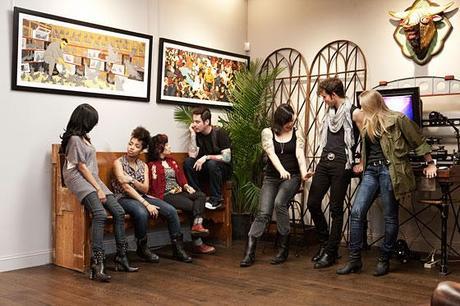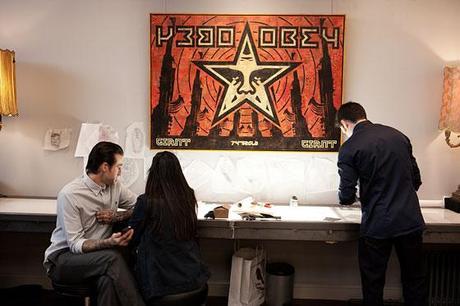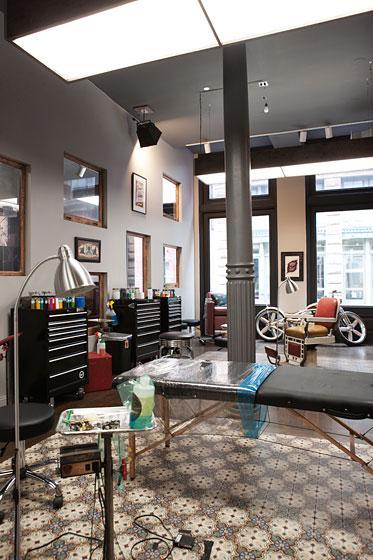 New York Magazine
 has the full scoop on this stylish tattoo shop here.
So, what do you think?  Are tattoos a way of expression for you, or are they simply taboo?