That's the only way we know how to do it here in Cali.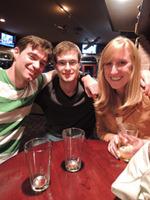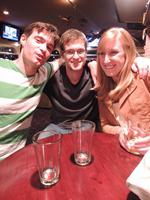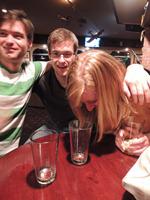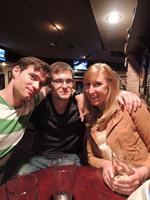 Before we make some nutritious food I wanted to fill you in on my health. I'm slowly getting better. I'm definitely still not my usual, which isn't as great as normal to begin with. But hopefully I'll get there soon.
So as of now, my diet isn't normal or exciting at all. I eat a lot of the same old stuff. I also sometimes don't eat because I feel sick. And sometimes I just snack on all this little stuff throughout the day. I don't think I can do my usual 3 meal a day blogging right now. I wouldn't recommend my current eating habits to anyone that's healthy and has a normally functioning digestive system, so I don't feel comfortable putting it out there.
From here on (until I get myself on a normal semi-exciting eating schedule) I'll post what I cook and fancy meals out. All that other stuff we'll just forget about.
Now, without further ado…
CORN PASTA with BLACK BEANS, HOT SAUSAGE, AND KALE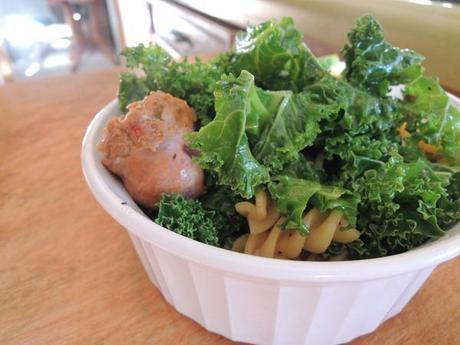 This recipe makes 2-4 servings depending on how hungry you are.
The entire batch is under 1000 calories and packed with green leafy nutrients.
Ingredients
1 bunch kale
2 links spicy sausage of choice
1 cup dry corn fusilli pasta
1/2 cup black beans
1/2 tsp salt
1/4 tsp black pepper
1/2 tsp red pepper flakes
extra virgin olive oil
2 cloves garlic
Directions
Cook pasta as package directs, until al dente. Drain and set aside.
In the large noodle pot heat olive oil and cook sausage until it's cooked through and brown on both sides. This will take about 5 minutes. Add roughly cut kale, rinsed black beans, salt, pepper, pepper flakes and garlic. Cook until kale is wilted.
Add fusilli pasta and toss.
Enjoy.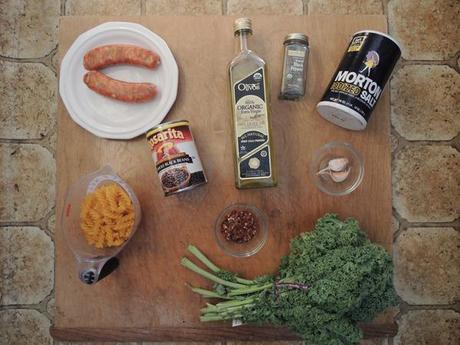 This recipe is awesome! I'll be making it again, guaranteed.
I ran 6 miles this afternoon after 10 days off due to sickness, I was sweating like Marilyn Monroe visiting the White House. Holy Toledo!
Since I ran so much I was hung—ry and ate over 1/2 the pot of nutritious pasta.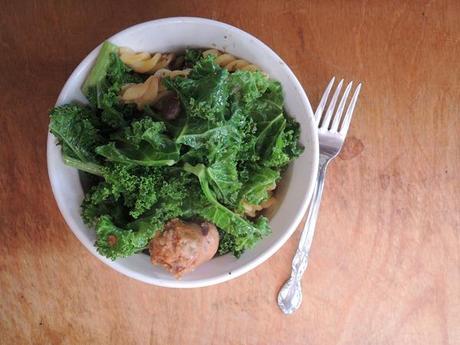 Make this bowl a double!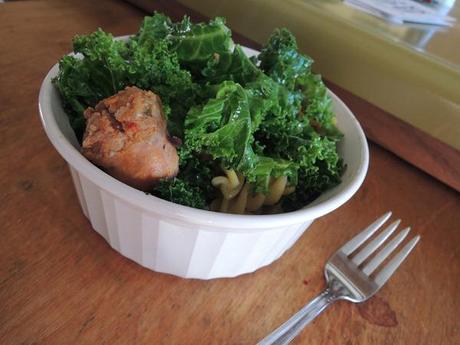 4 WAYS THIS DISH IS MEXICAN!
it uses spicy salsa
hello, CORN pasta
red pepper flakes… muy caliente!!!
black beans, which just make me think of Mexican food.
DESSERT- EASY PEASY BLUEBERRY [SKINNY] MARGARITAS!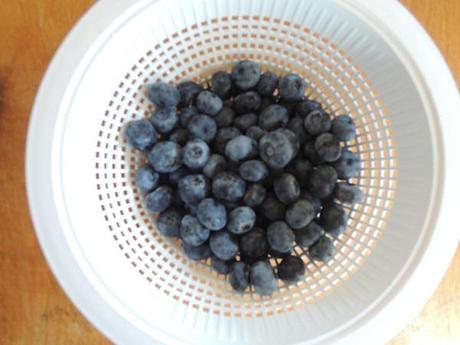 These aren't super duper pretty but they are easy and tasty.
Here's what ya do…
get a couple heaping handfuls of blueberries and rinse them. Then put them in a pot. Add water until the berries are about half covered.
Mash all the berries with a muddler, wooden spoon, or potato masher. Heat the water until it lightly boils and add 1 tsp stevia.
Reduce heat and put juice through a sieve into a cup.
Add 2 tsp of blueberry juice to a jar of Skinny Girl Margarita and enjoy!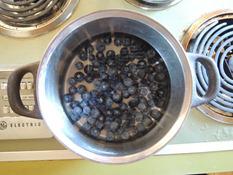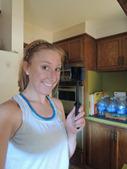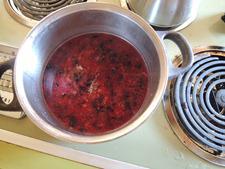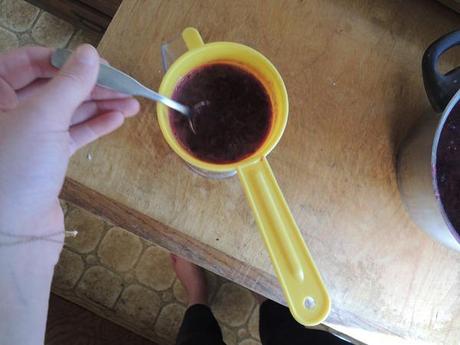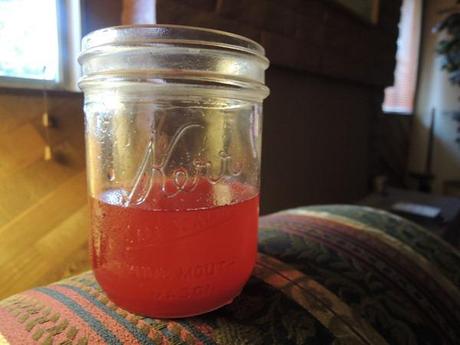 Have a great night guys!
TELL ME ABOUT YOU!!! I WANT TO KNOW…
What is your favorite fruity margarita?
blackberry!
How many miles did you run last?
6… holla!
What is your favorite tea?
Ginger root.