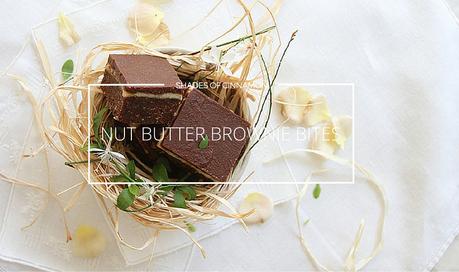 Raw Energy - get the best out of your ingredients by eating them the way nature intended. These Nut Butter Brownies are pure health, goodness and energy in every bite. They are vegan, gluten free and there is no cooking required. What more could you ask for?...... oh yes deliciousness !!!!!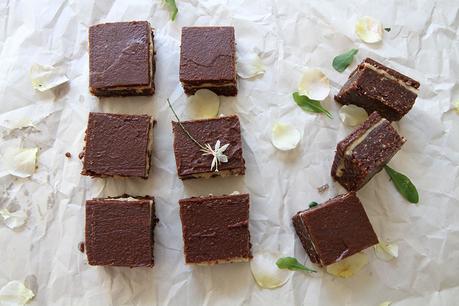 All the ingredients in these brownies are raw, and healthy. Although there is no processed sugar added, these are made with dates which as we all know have a high fructose content, but dates also have powerful health benefits and are a great source of energy, fiber and various vitamins and minerals. If you eat your food as nature intends "raw" you are bound to benefit from all her goodness.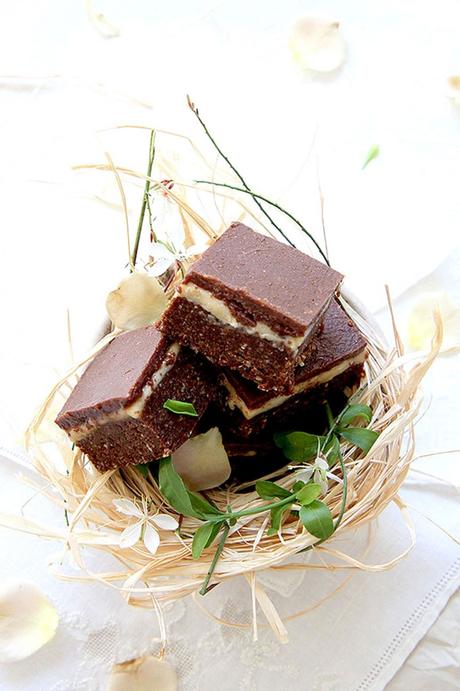 The brownie base is made with a combination of the cashews, organic rolled oats, cacao and dates, and topped with a layer of nut butter of your choice. I used Macadamia Nut Butter, but peanut butter, almond, or cashew would also be delicious. It is then spread with a chocolate topping of raw cacao, coconut oil and maple syrup.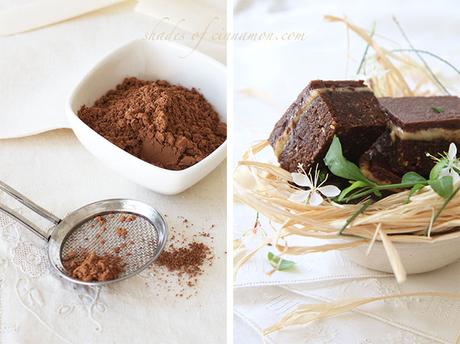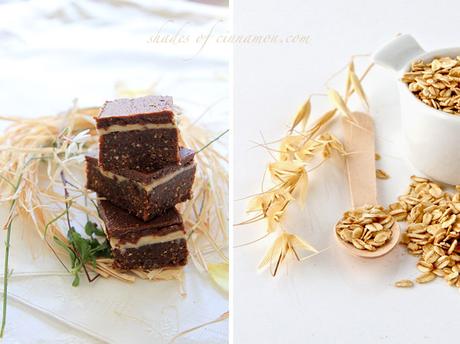 Cashew nuts are an abundant source of essential mineral, and the rolled oats help maintain healthy heart and blood pressure. The raw cacao is the purest form of chocolate you can consume, and it is less processed than cocoa powder. So as you can see, these brownie bites are totally guilt free and healthy. If you make them, it will be the best thing you did today.