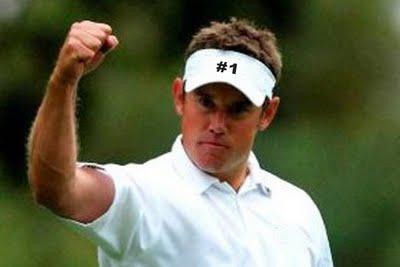 US golf expert Brian Murphy says Tiger Woods is still the World's number one golfer.
Brain goes on to say 'In our heart of hearts, we know the best player in the world is Tiger Woods. When Tiger fell from his top perch last fall, we barely noticed that Lee Westwood took his spot. We were too busy wringing our hands, analyzing Tiger's life, Westwood's reign was flimsy and brief.'
Or, as I like to call these last six months since Tiger fell: "The Number one Ranking: The Lost Year."
Well Brian, let me utter there are plenty of people in Blighty who noticed and celebrated Englishman Lee Westwood achievement in becoming World's number one golfer.
Tiger is not the World's best golfer anymore. Like most golf fans I love watching Tiger play. But until he gets his mojo back it's great to see other golfers in contention for the top prize.
Some of us can remember Lee sliding down the rankings list, almost out of sight after taking time off from golf and now to see him rise to top is remarkable.
What a fantastic role model for young golfers.
-------------------------------------------------