Hi everyone!!
I have another mani to share with you using a Beauty UK polish.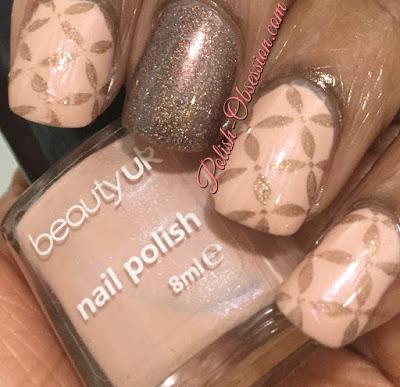 This nude polish has a subtle shimmer in it.  It's difficult to see on the nail.  On my middle finger, I used Different Dimension Warm Fuzzies, a brown holo.  The image I used for the stamping is from the Cici & Sisi 02 plate.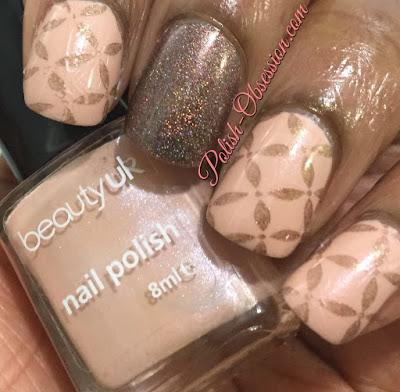 Artificial Light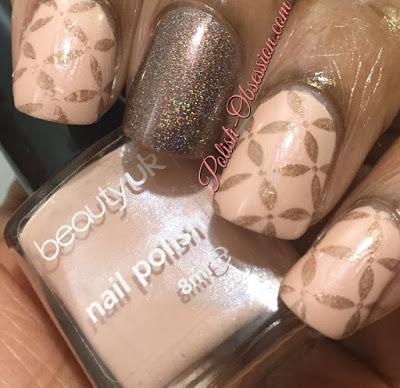 Artificial Light
I wasn't a fan of the formula for the Beauty UK polish, but I love how this look came together.  Gotta love a pretty brown holo ;0).
What do you guys think of this look?