This past week, Joe Girardi set the Yankee blogosphere a twittering with the simple statement that Brett Gardner may deserve a look at in the leadoff spot. The unspoken meaning of this is OMG DEREK JETER IS BEING DEMOTED TO ANOTHER SPOT IN THE ORDER. This is immediately followed by comments like "it's about time" or "how can they do that to him he's (a) true Yankee, (b) a Yankee Hero, (c) Derek Jeter. I must admit that I am firmly in the "it's about time" camp. Some thoughts…
Gardner is hitting maybe 30 points higher and has maybe a 40 point lead in OBP, at this point. The leadoff hitter is the set up guy, the one you want on base for the other players to drive in. This fact is very clear - Gardner is hitting better, is getting on base more often, and can steal a base or two (leads the AL with 30 right now). What is there not to like with him leading off.
NY has always had an uneasy relationship with most of its superstars across all the major sports. The Yankees are no different. Look at what happened historically with players like Babe Ruth, Phil Rizzuto, Reggie Jackson, Alex Rodriguez and other like them.I understand that in order to be a superstar, to have that competitive edge, you must believe that the next hit is right around the corner even if you haven't had a hit for a week. But at the same time is there not some pride in performance, some feeling that you are hurting the team in some way, having a negative impact. Seeing your superstars fade, your childhood heroes crash a burn, is difficult. All of which brings us back to Derek Jeter.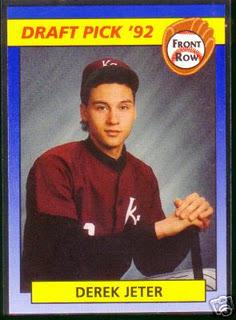 Jeter has had a tremendous impact on the NY Yankees for all of time he has been here. One needs to look no further than the championship rings on his fingers and the title of Captain of the Yankees to begin to understand the impact. But the facts speak for themselves. His is getting older; he has had his hitting decline for several years despite a bit of a blip up 2 years ago. Yes, he has 3000 hits now, the first Yankee ever to do that but his skills are eroded. He is NOT the best lead off hitter on the team. He HAS to know that deep down somewhere. And here is where heneeds to make the most difficult decision and most difficult statement of his tenure as Yankee. To be a true Yankee legend, to finish his climb to greatness, to totally seal the deal as one of the greatest Yankees ever now is the time to make it easier on Girardi, easier on the team, and help the Yankees in the best way possible in their quest for Championship number twenty eight.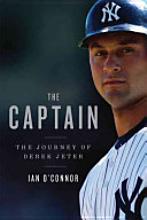 I will even write it out for him. It goes like this. "I have been the NY Yankees leadoff hitter for most of my career. During this time I have been able to experience a wealth of success as we have won the World Series five different times. I have been blessed with the success of 3000 hits to go along with that. However in my heart I feel that the best way that I can help this team again reach the goal of a championship is for me to do what is best for the team. Today I told Mr. Girardi that I am willing to bat anywhere in the batting order that he feels is appropriate and gives us the best chance at winning a pennant. I will continue to strive to do my best everyday in meeting that goal and expect no less from every teammate, Yankee management and Yankee ownership. This is the only statement I will make about this as I want to continue to focus on the job at hand. We are in the midst of a pennant race and all energies should be going toward finishing the job we started back in Florida in February. Thank you."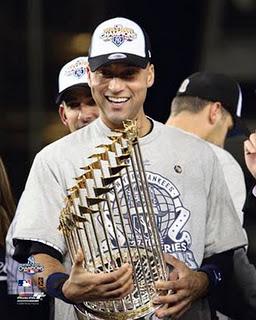 Amen…