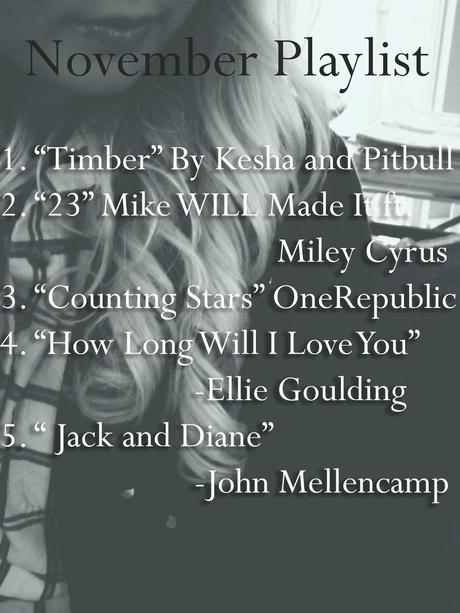 For some reason these songs have been the ones that I can't get out of my head. And my goodness...Ke$ha's new song is ADDICTING! 
A mix between oldies and newbies is always my favorite mix of music...especially Jack and Diane. I hadn't heard the song until my mom introduced me to it. Now, its so classic that I just can't stop (ode to Miley.) 
Get your "groove" on with this month's playlist. Jam out, be creative, and enjoy these tunes!
xo
BCC