I recently tried Novara in Milton with a group of friends after one of them who lives nearby highly recommended it. It's an Italian restaurant from the same owners as Abby Park in Milton, with an extensive menu of pastas, pizzas, and entrees. They also offer a gluten free menu, and all of the pastas and pizzas are available gluten free. 
   We started with a couple of orders of beef carpaccio bruschetta for the table, which came with truffle oil and balsamic glaze. It was delicious; the beef was lightly seared around the edges and the combination of balsamic and truffle was a nice contrast of sweet and savory.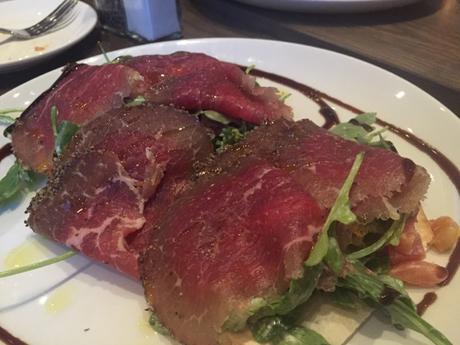 For my main course, I went with the parmesan cod. The fish was light and flaky, and came with broccoli rabe, white beans, a light creamy parmesan sauce, and crispy pancetta on top. It was delicious and just the touch of cream and pancetta made this dish feel decadent, but light at the same time.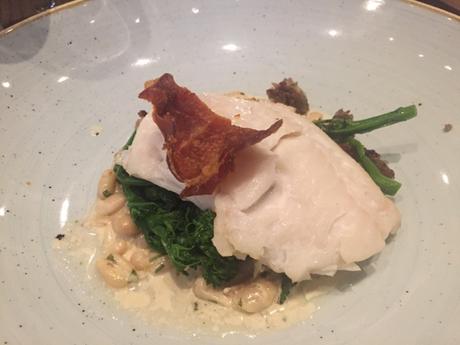 Several of my friends ordered the special for that evening: seared scallops and risotto, which they all raved about.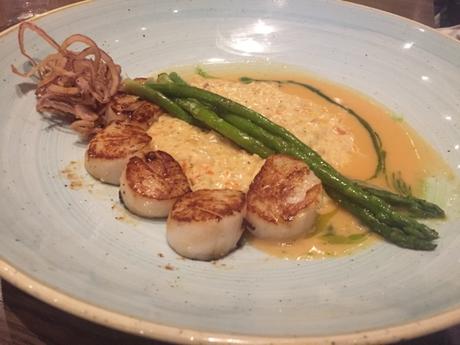 The gnocchi with rock shrimp, peas, and pesto cream also look amazing and got rave reviews!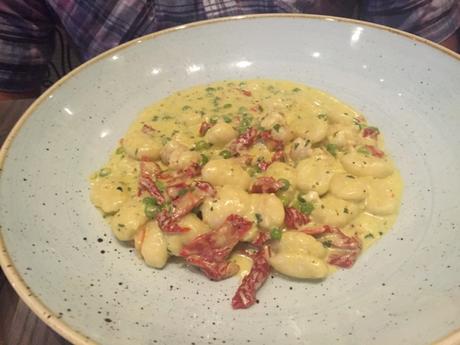 We went on a Wednesday night, and stopped by the complimentary wine tasting before our meal. I enjoyed the white so much that I ordered a second glass with dinner. In addition to wine tastings on Wednesdays, the also offer complimentary beer tastings on Thursdays and $1 oysters Monday - Friday from 3-6PM at the bar. I hope to check out some of these specials soon!