~ Notox Box ~
June 2014
(FRUIT NOT INCLUDED!)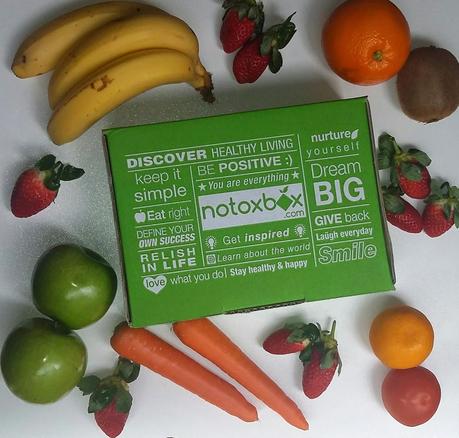 This fun loving, healthy and inspiring monthly subscription box recently
caught my eye as having hit my 30th birthday this year and with two kids rapidly growing
up before my eyes, it is always in the back of my mind that I need to take better care of
myself. Not only for myself, but I 100% want to be in the best health I can be to make
sure I am around as long as possible, for them.
This box costs $25 per month.
A small price to pay for a big step in the right direction when it comes to what is most important.
Your health, without it, we won't go very far.
 This box supplies you with a broad range of 5-8 different
healthy and mostly organic products to try and hopefully enjoy!
I am so happy with this months box!
There is so much range and all are products I know I will enjoy.
I love the inspiring quotes on the box as well.
Something I need reminding of a lot of the time!
Discover Healthy Living
Keep It Simple
Eat Right
Refine Your Own Success
Relish In Life
Love What You Do
Be Positive
You Are Everything
Get Inspired
Learn About The World
Stay Healthy & Happy
Nurture Yourself
Dream BIG
Give Back
Laugh Everyday
Smile
Some might sound simple enough, but honestly, how often do we really
do all of the above? I know I don't do them nearly as often enough!
I am definitely inspired!
:)
Slender Lasagne Sheets 
250g
 Full Size!

These are so convenient and perfect for someone like mewho doesn't find cooking all that fun.These come pre-cooked, so half the work is already done for you.Plus they tick all the boxes when it comes to being healthy and low in calories.
Brookfarm Macadamia Muesli 
75g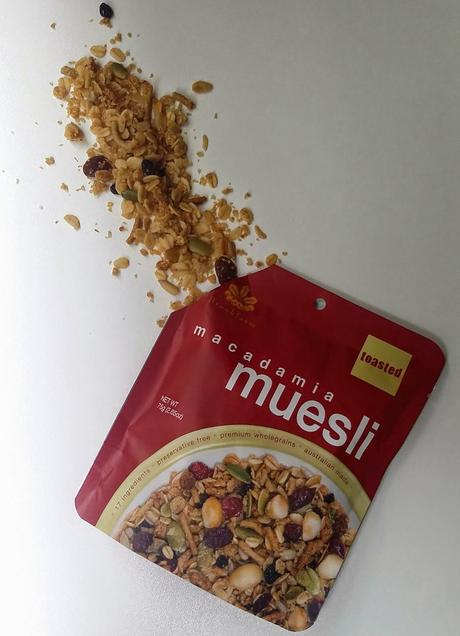 I love eating muesli for breakfast, or any time of dayreally. Either with milk and added fresh banana and strawberries.Or mixed with honey and vanilla yoghurt. I also love that this is toasted as it gives a bit of crunch and more texture.Yum!
Vital Organic Rooibos Vanilla Tea Bags
10 Tea Bags
18g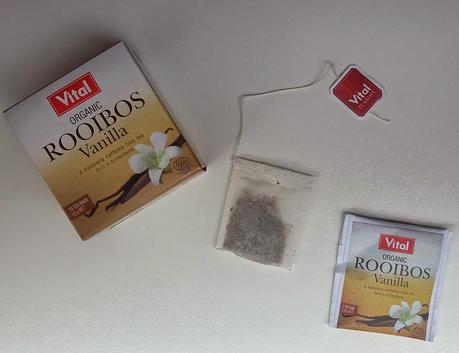 I admit, I am addicted to coffee.I suffer from very low blood pressure and my pulse rate isalso just above 50bpm.  So although it doesn't do a whole lot,it does give me a little extra oomph to help get me through the day.In saying that, I do on occasion love a nice, hot pot of flavoured tea.I prefer green over black, and I have been really getting into vanilla scentsquite a bit lately so I am keen as mustard to try this Vital Organic Rooibos teaas I've not heard of this brand before.
Herbal Fresh Hands Antibacterial Hand Sanitiser50ml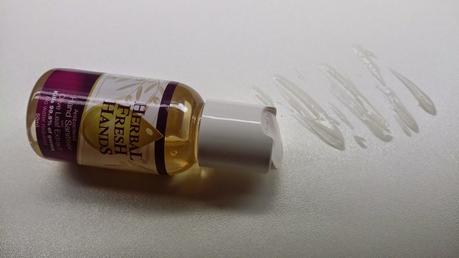 This is the perfect travel or handbag size bottle.It smells really refreshing containing Olive leaf extract.Kills 99.9% of germs, so great for when I'm out and about with the kids.They collect germs galore! Plus it's winter and germs seem to quadruple
this time of year.
Absolute Organic Fairtrade Chocolate Bar with Quinoa Flakes
100g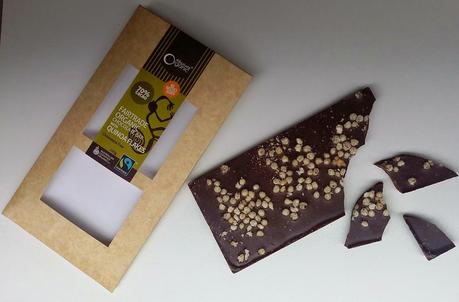 Healthy chocolate!? I'm so there! :)Contains 70% cacao. Cholesterol free and contains crispy quinoa flakesfor added texture and crunch. Get. In. My. Belly!!
Chic Nuts Roasted Chickpeas 
25g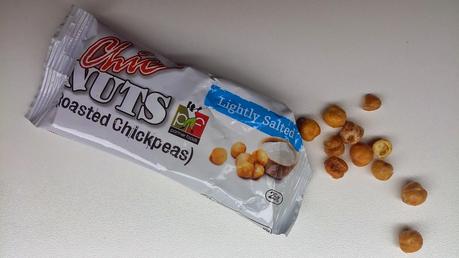 I am not usually a fan of chickpeas. They just don't taste good to me. They're so bland and have an offputting texture. These however, come roasted, so are crunchy like nuts,AND, they're lightly salted, so not so bland!Great guilt free snack on the go and between meals. :)
~ Extras! ~
Hello Fresh
http://www.hellofresh.com.au
$30 Gift Voucher
This is so going to come in handy!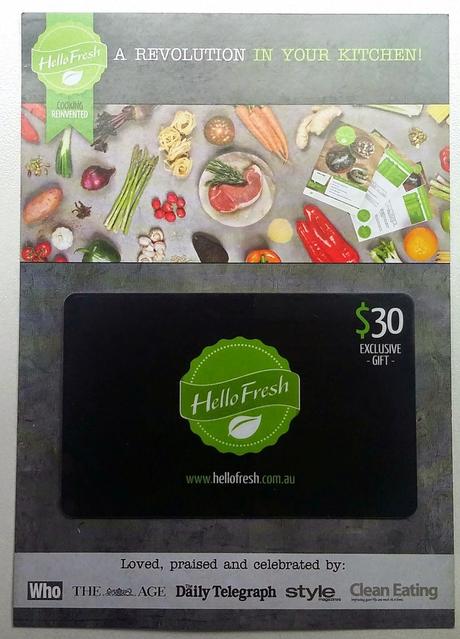 Notox Box
http://www.notoxbox.com.au
$20 off Voucher
Make sure you are subscribed to my Youtube channel linked over there --->
(also linked below!) as I will be filming an unboxing video very soon!
Are you subscribed to this monthly box?Which product would you like to try most from this month's box?
Love Candy! xo
Don't forget to follow me! 
Facebook
Twitter
Instagram
Youtube
Pinterest
Google +
*This box was kindly sent to me for review*All opinions and photos are my own