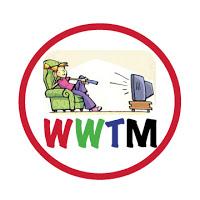 The answer to Wednesday's Trivia Question:  The Dharma Initiative was the secret research project on Lost. Dharma stood for the Department of Heuristics and Research Material Applications (anyone know what Heuristics is? 5 point bonus if you do.)
FIRST FIVES:Mike O'Dea, Alyssa Leifer, Justin Jones, Phyllis DiCesare, & Katie McCartney
Honorable Mention: Rachel Snyder
Bonus Trivia Answer #1- Steve Guttenberg, Ally Sheedy, #5 and I'd even take Fisher Stevens for answers to the stars of the movie Short Circuit
Bonus Trivia Answer #2-The Love Boat aired on Saturday nights at 9pm on ABC 
Tuesdays Broadcast Top 5 
The Voice-NBC 3.4/11.3
NCIS-CBS 2.9/19.1
S.H.I.E.L.D.-ABC 2.5/7.1
NCIS LA-CBS 2.4/14.7
The Biggest Loser-NBC 2.1/6.8
Tuesday's Broadcast Trendrr Top 5
The Voice-NBC 158,163
The Originals-CW 89,469
Supernatural-CW 89,018
S.H.I.E.L.D-ABC 85,023
The Biggest Loser-NBC 53,749
Tuesday's Cable Top 5
Sons of Anarchy-FX 2.4/4.4
The Big Bang Theory-TBS 1.3/2.7
Moonshiners-Discovery 1.1/2.5
American Dad-Adult Swim 1.1/2.2
Tosh.O-Comedy Central 1.0/1.6
Tuesday's Cable Trendrr Top 5
NBA: Lakers/Mavericks - NBA TV 108,767
Sons of Anarchy-FX 85,022
The Bad Girls Club-Oxygen 80,733
Ravenswood-ABC 64,661
Face Off-Syfy 22,625
Tuesday's Nielsen Top 5 Twitter TV Ratings
The Voice-96,500 Tweets
Supernatural-72,800 Tweets
Awkward-48,100 Tweets
Ravenswood-37,100 Tweets
Shahs of Sunset-8,900 Tweets
Survivor
The final duel resulted with Laura M re-entering the game. I wasn't thrilled with that at all and her daughter wasn't sure how she felt about her Mom's return. Couples are a target in the game with this new twist. I wanted John to get to play the game, but he was shockingly out of the pole hanging challenge first. Rupert's wife was out second, gotta admit, happy to see her go. Once that was all settled, buffs dropped, merge ON, feast, name, flag, GO. Tyson and his underwear found the immunity necklace pretty simply. Vytas beat out his bro, Aras, for the first individual immunity necklace of the season and then it was scramble time. I had no idea at all what would happen at tribal council, I was pretty surprised that Aras was sent to Redemption, were you? 
CMA's 
Within seconds of Luke Bryan opening up the CMAs, the camera was on Taylor Swift who was front and center singing and dancing LIKE SHE ALWAYS IS. Then Florida Georgia line joined Luke, and Taylor continued singing and dancing LIKE SHE ALWAYS DOES.  I should have kept track of the Taylor camshots but I lost count during the first song. Put it this way, maybe we should have just titled the show the Country Music Awards FEATURING Taylor Swift. I mean it was a little much. 
Gotta go to bullets now...here we go: 
Enjoyed Luke Bryan and his very sparkly black shirt. He's considered the Nashville twerker and now I know why. 

Carrie Underwood's first outfit was very strange, Were those shorts under her suit of armor?

Brad and Carrie are awesome cheesy hosts. In the opening number they touched on Hollywood feuds, ObamaCare, Keith and Nicole's sexting and Twerking. It was cute. They're always CUTE

Luke Bryan's wife's gorgeous, but her necklace was INSANE

Duck Dynasty guys present and accounted for. Did you see the photos of them in People Magazine without their beards? They're all pretty good looking, too bad you'd never know it. 

Single of the Year: "Cruise" by Florida Georgia Line

Jason Aldean performed "Night Train" on a train I don't know why he scares me, but he just looks like a bar fight kinda guy. I wouldn't want to piss him off, put it that way. 

Kacey Musgraves wore a horrible yellow dress and played a guitar that looked like it was suffering from dry rot. 

Lady Antebellum performed a new song. Not to be mean but either Hillary Scott  needs to lose the baby weight or Charles needs to gain it.

Song of the Year: "I Drive Your Truck" by Lee Brice

Little Big Town sang their new song "Sober". Kimberly Schlapman's hair's better but still has that weird parting problem. If it's a wig, and I think it is, maybe she should try something different.

Vocal Duo of the Year: Florida Georgia Line. I'm sensing a trend here. 

Brad Paisley in Robin Thicke's striped suit was a highlight for me. HUGE Brad fan.

Miranda Lambert and Keith Urban performed together. Is it my imagination or does Miranda look skinnier now that she's pregnant? They looked good together, even Brad noticed it and sent them back to their spouses! Did you catch Miranda's super cool silvery boots? 

I love Brad Paisley, but whenever he takes his cowboy hat off I think he's someone else

Taylor Swift, Allison Krauss, Vince Gill and a few others sang her song "Red" in a brilliant sort of acoustic performance

Florida Georgia Line performed. They were good.

Seth Meyers was in the audience, did you see him? Funny I don't think of him as a country music fan at all. 

Hunter Hayes is my Bieber

Kacey Musgraves and her hideous yellow dress won New Artist of the Year

I'm not a huge Eric Church fan-skipped it

The Band Perry was up next. Kimberly's dress was another hideous one, she's never really gotten it right 

Sheryl Crow's hair was also hideous

Album of the Year: Blake Shelton. 

Tim McGraw is WAY TOO SKINNY, but still hot

Lennon and Maisy Stella from YouTube and Nashville serenaded Taylor Swift...LOVE them and so apparently does Taylor Swift who kissed either Lennon or Maisy quite a few times, but she must be wearing Loreal non smearing lipstick since none of her lipstick landed on the little ones face or head. Now that's non smear!

Taylor Swift won the Pinnacle award at 23 years old that just sounds stupid to me but the stats sort of make it all seem logical. Mick Jagger, Justin Timberlake, Reese Witherspoon, Julia Roberts & Ellen all wished her luck via video.

Carrie Underwood's got some crazy good legs

Sean Combs, Puff Daddy/P Diddy/Diddy/Puffy whatever his name is now, I'm honestly not sure, presented an award.  I was surprised to see him at the CMA's until I realized he was promoting his new music network, Revolt. (I checked...I don't have it)

Vocal Group of the Year: Little Big Town 

Tribute to George Jones from Alan Jackson and George Strait (I don't know one George Jones song)

Zac Brown Band and Dave Grohl from the Foo Fighters together with a great new song that I will be downloading called "They Own The Dead" I can't believe Dave Grohl's hair doesn't bother him. I love Dave, but his hair bugs the crap out of me.

Brad Paisley wore and sang his song "Mona Lisa"

Jennifer Nettles & her boobs and Kenny Rogers & his new face, were all on stage  together for the Kenny Rogers tribute. My eyes weren't sure where to go first. Kenny's face or Jennifer's chest. Rascal Flatts, then Darius Rucker (aka Hootie) came out to sing "The Gambler" and then The Face and the Boobs sang "Island in the Stream" together. (Dolly Parton was home recovering from her car accident).  Loved seeing the celebs all sing along. 

Rayna James and Deacon!!! Deacon is tooooo hot! I love him

Female Vocalist of the Year: Miranda Lambert

Kacey Musgraves looked pissed off that she didn't win didn't she? 

Luke Bryan was back to perform this time on a very smokey set. I think the dry ice fan was working overtime. Great song though...I love "Drink a Beer".  

Male Vocalist of the Year: Blake Shelton. It's going to be fun in the Lambert/Shelton house for a while

Entertainer of the Year: George Strait. Gotta admit I don't know one George Strait song either.  

Darius Rucker closed the show with Wagon Wheel.

I counted a total of 9 clothing changes for Carrie Underwood. She must have been exhausted.
NEWS & INFORMATION
-Another year of scary trailers...American Horror Story has been renewed by FX for a 4th season. 
-Guess everyone worked out their differences, Bear Grylis is BACK on Discovery Channel in a new show called Bear Grylis: Escape from Hell. Where do we think hell for Bear Grylis would be? He's been in places I would already consider hell, so I can't imagine where he'll be escaping from now. 
-It's probably over with by the time you are reading this, but Al Roker and Matt Lauer were getting prostate exams live on the Today Show this AM...it is sweeps after all...and The Today Shows doing EVERYTHING it can to get those numbers up...so live prostate exams it is. 
-My how the times have changed. 10 years ago, Blockbuster Video had 9000 stores and by the end of January, they will be closing the last of its remaining 300 stores. I used to work on the Blockbuster account. They had SO much money to spend and drove us all insane. Karma's a b*tch huh? 
-i.TV purchased Get Glue yesterday. It was bound to happen, hoping they just make Get Glue better and not screw it up at all. 
-Anyone buying any Twitter stock today? It goes public this morning! 
Thursday's Trivia Question: Marvel's Agents of S.H.I.E.L.D is the ABC primetime series featuring a secret group What does S.H.I.E.L.D. stand for?  WWTM-Kristy Like me on Facebook at Watching Way Too Much
Follow me on Twitter at [email protected]
http://watchingwaytoomuch.com
[email protected]