Another one of the hen-do surprises this weekend was a Jessica Geleration manicure.
I've never bothered looking in to gel polishes before, I think mainly because I like to switch up my polish colours quite often and this stuff is said to last about 3 weeks. I have to say, I love it and I'm considering keeping this treatment up!
I've had it on my nails now for 4 days and there's not a chip in sight.....It's really nice not to have to worry about ruining my nails,  I'm actually really surprised at how hard wearing they are.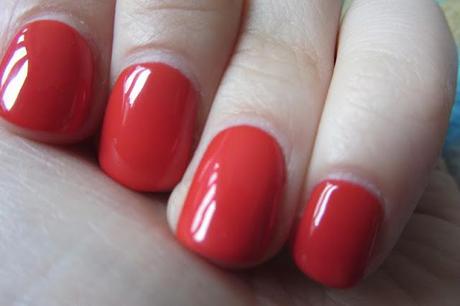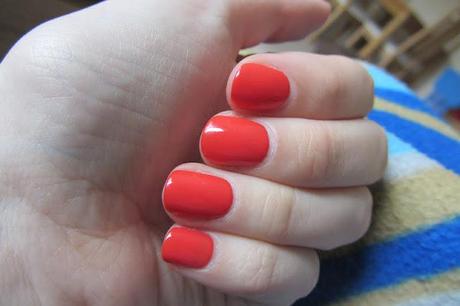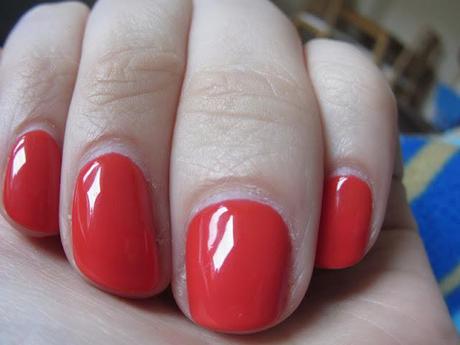 Jessica Geleration polish in Confident Coral 225.
I'm thinking that these are not going to last as long as 3 weeks, because my nails grow super fast...but I'll definitely let you know how I get on.
Do you love gel nail polishes?
K x