Last night we'd planned for a night out round town... Turns out that plans are made to be broken!
To cut a long story short, there was a bit (lot) too much wine and a bit too much video recording for my liking *lowers head in *embarrassment*, but I did have a really fun night. I really don't think I'll be drinking again for a while, although I've not suffered with a headache, which let me tell you is a miracle in itself.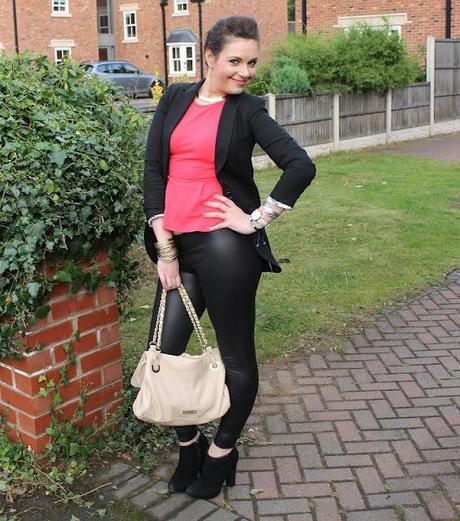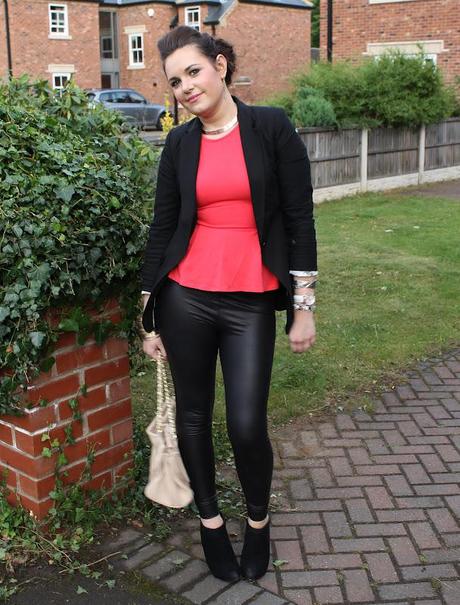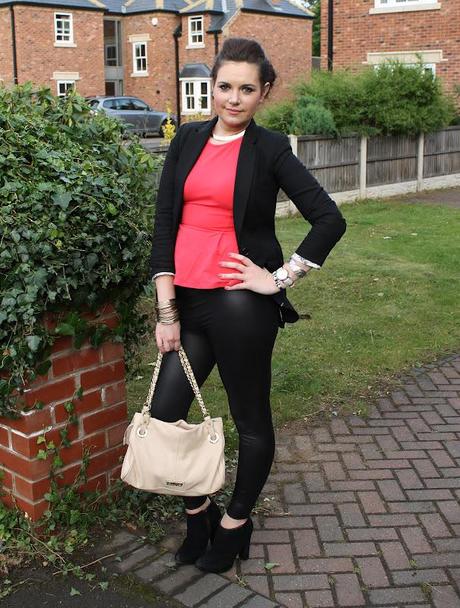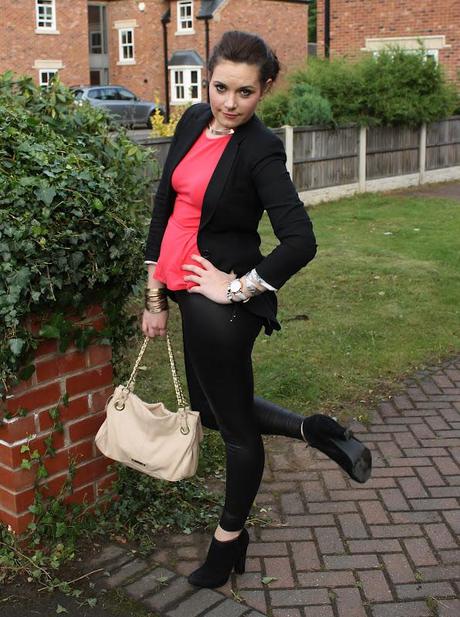 Black wet look leggings- Topshop Buy here! Pink jersey peplum- Topshop Buy here! Black Blazer- H&M Black boots- New Look Bag- Biba Eleanor
These leggings are so comfortable, but more so than ever, I really want to get the American Apparel Disco Pants in black. I think that they'll be a little less wrinkly round the knees, but I only paid £18 for these so I can't grumble. The only thing that I've noticed recently about Topshop's leggings is that sizing down wouldn't hurt, maybe I'll just try them on in the shop before I buy.
K x