Hello Folks,
A few weeks ago I bought some Essie nail varnishes from Fragrance Direct because they had them for £1.99, BARGAIN! I couldn't say no and bought myself a few colours.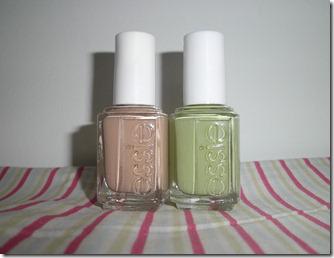 The two colours I used to paint my nails were Brooch The Subject and Navigate Her, I fell in love with both colours and have worn them many times since they arrived on my doorstep.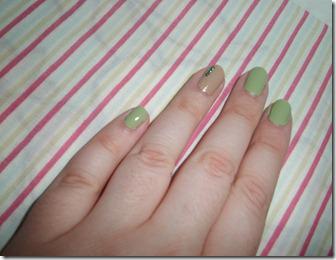 For these nails I decided that I would paint my nails with Navigate Her but use Brooch The Subject on my ring finger, because I'd used two different colours I decided to put some green gems on my ring finger to tie it all together.
Navigate Her is a pistachio shade of green while Brooch The Subject is a coffee shade of brown. I love both colours and am really impressed with the Essie nail varnishes, I would never pay the £8 but if Fragrance Direct get any more shades in then I will be buying myself many more to add to my nail varnish collection.
Tink x