Hello,
I hope you all had a nice Christmas, and got some fab pressies!
Just a quick NOTD post from me today because I'm off up to Scotland to spend Boxing Day with my mum's family. We're even getting more presents because my Auntie decided to keep our presents so that we'd have some to open when we're all together.
I treated myself to an OPI nail varnish from Ebay last week, from the Holland collection, and because it arrived on Friday, I knew I was going to have to wear it and so decided it would be perfect for my Christmas day nails.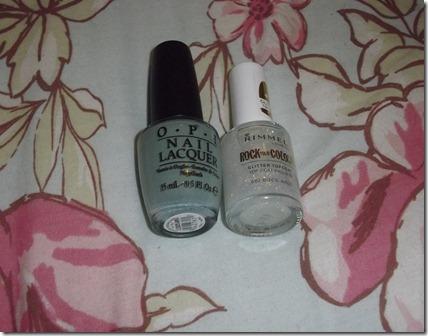 OPI – Thanks A Windmillion
Rimmel – Rock Your Colour Topcoat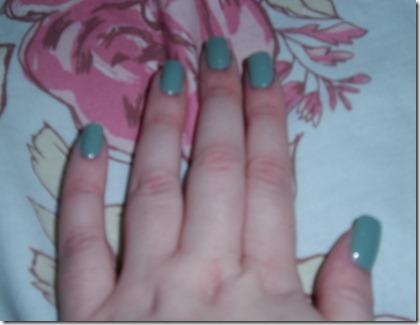 It's a lovely pale bluey green, the listing described it as khaki, but I see khaki as being quite a dark color which this isn't.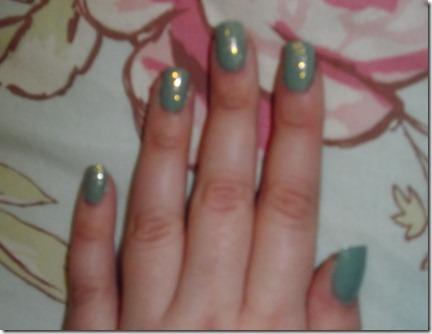 I struggled to capture the glitter.
Tink x