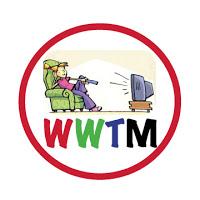 The answer to Tuesday's Trivia Question: Eddie Corbett's dad was "Mr Eddie's Father" aka Tom Corbett FIRST FIVES:Bobby Aguilera, Neil Moffatt, Mike O'Dea, Allison Shapiro & Beth Hoff Honorable Mention: James Gabriele
Sunday's Cable Top 5
Game of Thrones-HBO 2.9/5.3
Falling Skies-TNT 1.5/4.2
Keeping up with the Kardashians-E! 1.2/2.4
Real Housewives of NJ-Bravo 1.1/2.4
Mountain Men-History .9/3.0
Monday's Broadcast Top 5
The Voice-NBC 3.3/11.8
The Winner Is-NBC 1.8/6.3
The Bachelorette-ABC 1.8/5.7
Mistresses-ABC 1.4/4.2
Mike & Molly-CBS 1.2/4.6
Monday's Broadcast Trendrr Top 5
The Voice-NBC 260,413
The Bachelorette-ABC 148,765
The Winner Is-NBC 36,255
Mistresses-ABC 30,217
How I Met Your Mother-CBS 19,158
Monday's Cable Top 5 
Love & Hip Hop Atlanta-VH1 1.6/2.9
WWE-USA 1.4/3.9
American Dad-Adult Swim 1.0/2.2
Hit the Floor-VH1 1.0/1.9
Major Crimes-TNT .9/5.0
Monday's Cable Trendrr Top 5
Teen Wolf-MTV 367,441
Love & Hip Hop: Atlanta-VH1 240,955
WWE Monday Night Raw-USA 206,962
The Fosters-ABC Family 94,575
The Doctor-NBA TV 51,204
The Voice
Fall Out Boy started off the show with "Light Um Up" and then old home week began.  Voice alums, Nicholas David, Tony Luca and Terry McDermott, all had new songs to sing and The Voice's stage during semi-finals was of course the perfect place to do it.  Sad to see that Nicholas David didn't stick with his makeover from last season, but all of the alumni performed well. When all was said and done for the night, Blake was really the big winner...he has 2 of his team members in the finals.  My favorite...The Swon Bro's and everyone's favorite, Danielle Bradberry against Team Usher's Michelle Chamuel, the girl that I find uncomfortable to watch.  Shakira and Adam are out of it all.  Finals next week...You know who I'm rooting for.  Also looking forward to Cher & Xtina performing together, that could make Adam's head explode.
After
The Voice
, I watched the season finale of
Nurse Jackie
. I really don't want to give anything away or say anything about it since it doesn't officially air until this coming Sunday night...but...OMG..  After that I watched the Spurs beat the Heat and the 2013 Worldwide Developers Conference where I was again reminded that the laptop my son JUST got is officially obsolete. Thanks Apple!
NEWS & INFORMATION:
-WE's Tamar and Vince has been renewed for a second season.  Not surprising at all. Tamar could read the phone book and people would watch it. Actually, right after I typed that I just realized something...who even has a phone book anymore? I need a new one of those...Tamar could read the dictionary? Nope, that one doesn't work either.  Anyone got a good one to use for this? 
-WE also announced that one of my personal faves, Joan and Melissa, has been renewed for a fourth season! Yeah me!  
-Lorne Michaels announced yesterday that Amy Ozols will be my FBFF/FTSH, Jimmy Fallon's producer in February when he begins hosting "The Tonight Show Starring Jimmy Fallon". Amy's been with Jimmy since his show started in 2008. I wonder if she came up with  the Thank You Note segment?  Congrats Amy! 
-According to a new study, a TV program that offers a live TV experience with VOD content is key to preventing 18-34 year old from cutting the cord. The study came up with cutesy names for 2 types of content consumers:
Broadbanders-have access to broadband and watch TV programming but don't subscribe to pay TV
Cross-Platformers-have and subscribe to both
 

Broadbanders represent 13% of 18-34 year old broadband subscribers.

27% of Cross-platformers (17.9 million) are "at risk" of cutting their pay TV subscriptions.

87% of these "Strayers" would consider keeping their pay TV subscriptions if it meant being able to access live and on-demand programming "anywhere/everywhere."

92% want VOD streamed everywhere and anywhere (94% would feel "more positively" about networks that do this)

86% want live-streaming TV everywhere (91% would feel "more positively" about networks that offer this)

55% of Cross-platforms plan to keep their pay TV subscriptions because they like having the option of watching live TV
Wednesday's Trivia Question
: What was Laverne DeFazio's Dad's name?
WWTM-Kristy
Like me on Facebook at Watching Way Too Much Follow me on Twitter at
[email protected]
http://watchingwaytoomuch.com
[email protected]