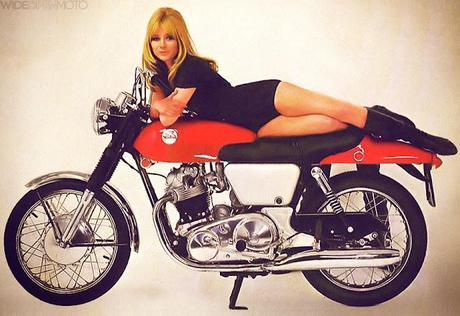 First of all, have to say a big thanks to the always sexy
Silodrome
for backing us up with the
B.R Moto Kawasaki 400
feature- if Silodrome was an image, I'm pretty sure it'd be a seductive 1960's blonde draped over a Norton Commando Fastback...thanks again Silo'.
For those 'Dromers who are now kickstarting WideOpenMoto, welcome and we hope you like what we do. We're based in Bologna, Italy for the time being. If you dont know much about Bologna, theres no need to reach for your Lonely Planets- all you really need to know is that Ducati, Moto Morini, Verlicchi, Magneti Marelli, NCR/Poggipolini, Malaguti, Minarelli, Malossi,
Paioli not to mention Ferrari, Lamborghini and Maserati are all based within 50 km of the city. At one point there were 85 manufacturers of motorcycles/components located in the area! This is engine country
(la terra di motori) and I'm about to head out to see if I cant shoot something nice (with a camera) to show you over the next few days. Stay tuned.