Northeast of the Border is a taco truck with authentic Mexican food made from locally sourced ingredients. They're in Watertown once a week, and have become one of my regular lunch spots.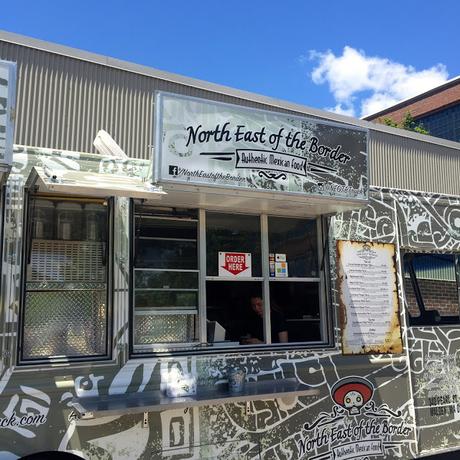 There are several meat, seafood and vegetarian options available - all are served on soft corn tortillas with creative toppings. My favorite is the beef brisket barbacoa taco topped simply with cilantro and onion.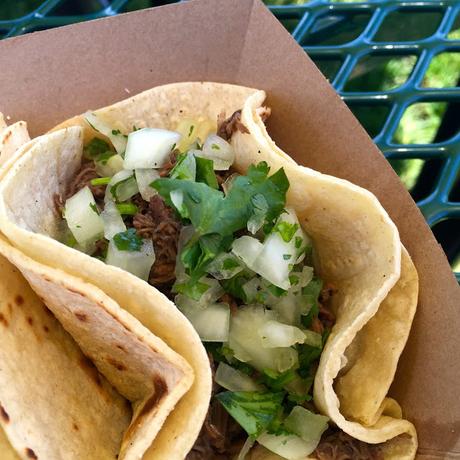 I like to mix it up a little and get a variety when I order; some of my other top picks are the chicken tinga with onions, tomato, and chipotle sauce, and the cochinita: slow cooked marinated pork, topped refried beans topped with pickled red onions.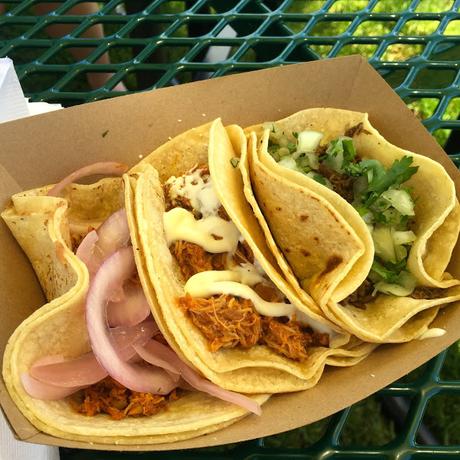 I continue to be impressed by the quality of food at the food trucks around Boston, and Northeast of the Border is no exception. If you see them around town, you should definitely check them out!