Launched in 1968, the original Norell was the first American designer fragrance produced by the legendary Norman Norell, one of the most prolific designers largely responsible for putting American fashion on the map. Norman Norell dressed icons from Marilyn Monroe to Audrey Hepburn and today his pieces are still as relevant as they were 3 decades ago, worn by everyone from Lady Gaga and Michelle Obama to Lily Allen and Sarah Jessica Parker. Norell was truly ahead of his time and is still influencing the fashion designers of today. The original Norell fragrance reflected Norell's aesthetic of understated glamour, sophistication and sensuality and this month, the iconic fragrance returns as Norell New York, bringing back the storied artistry — and a bit of nostalgia — of fragrance's golden age.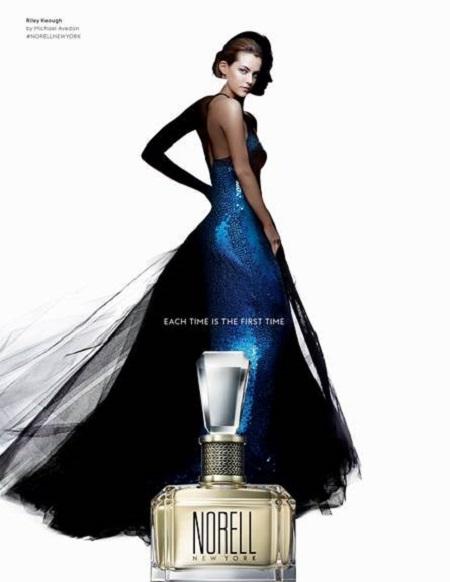 Norell New York legendary designer fragrance
International Flavors & Fragrances perfumer Celine Barel is credited with remastering the fragrance whilst still maintaining the Green Floral signature of the original Norell to create a modern day fragrance that is utterly timeless. Norell New York has 200 jasmine petals in each bottle, and Barel made it a point to incorporate key notes from the original Norell, Galbanum and Orris Butter, as a nod to the iconic scent.
"Wrapped on top with some juicy nuances of mandarin, pear and bergamot, Norell New York opens with the sparkling radiance of a sequined gown. The heart of the fragrance is an airy floral bouquet – orchestrated around the glamourous Jasmin Absolute and the sheer delicate peony who brings a cool soft femininity to the galbanum. The dry down is just divine with Iris Pallida concrete, one of the most noble and expensive ingredients in perfumery. It is warm, velvety and voluptuous, and it contrasts here with Vetiver and its deep, bewitching woody undertones, leaving a sensational trail, making the woman who wears it unforgettable. Norell New York is the fragrance for women who want glamour to seem effortless, for the new American trendsetters," says Celine Barel.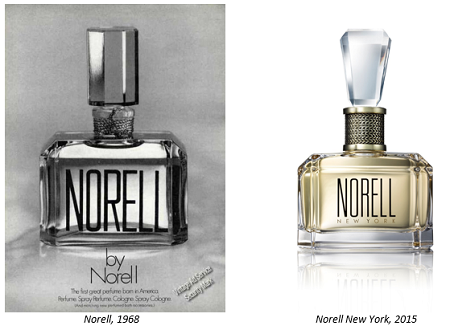 Norell New York legendary designer fragrance
The ultimate American story, Norell New York has deeply rooted ties to American fashion, film, photography and Hollywood, celebrating the legacy of Norman Norell via the next generation of American influencers. Actress Riley Keough is the face of the fragrance. The ultimate embodiment of who the Norell woman is, Riley wears original Norman Norell designs that look as modern today as when they were created. Riley has inherited her grandfather Elvis Presley's legendary magnetism and her mother Lisa Marie Presley's classic beauty, making her the perfect fit for the Norell New York campaign.
Norell New York legendary designer fragrance
In addition to the Eau de Parfum, Body Cream and Body Oil, French crystal house Baccarat has created 500 limited-edition bottles of Norell New York Parfum housed in beautiful Baccarat crystal bottles. It is rare for the French company to create pieces for American companies, so this partnership is very special. Each of the 500 bottles are individually numbered adding to the rarity.
Today's consumer is exuding a bit of nostalgia, drawn to covetable packaging and products and scents that are timeless and not disposable. The Baccarat bottle and beautifully crafted packaging of the Norell New York range were created with that same sense of nostalgia in mind—bringing the best of the past forward.
Launch Date: September 2015
Availability: Available exclusively at Bergdorf Goodman and Neiman Marcus stores nationwide.
Pricing:
EAU DE PARFUM (3.4 FL. OZ./100 mL): $150
BODY CREAM (6.7 OZ. / 189 g): $95
BODY OIL (8.0 FL. OZ. / 240 mL): $80
LIMITED-EDITION BACCARAT CRYSTAL BOTTLE PARFUM (1.7 FL. OZ.): $1,500