Nordstrom Anniversary Sale is the most coveted, much-awaited sale in entire North America. While the retailer announced closing thousands of it's retail stores a couple weeks ago, when everything is upended something remained unchanged- their semi-annual anniversary sale! That sure brings some good news and sartorial respite to the shoppers who look forward to this sale each year. Honestly speaking, I was never into Nordstrom Anniversary Sale- I thought it was too overrated and hyped. But, when I actually shopped it a couple years ago, I realized why it was such a big deal.

Who doesn't love pre-season sale shopping? - I DO NOW! We all love a good discount and even more so when the discount is on BRAND NEW items for the upcoming fall/winter and even designer stuff. Think of brands like J.crew, Madewell, Tory Burch, Topshop, and Stuart Weitzmen to name a few- most at 30-40% discount. Not only women's stuff is discounted, mens, kids, home, beauty, jewelry, a lot of inventory gets marked down.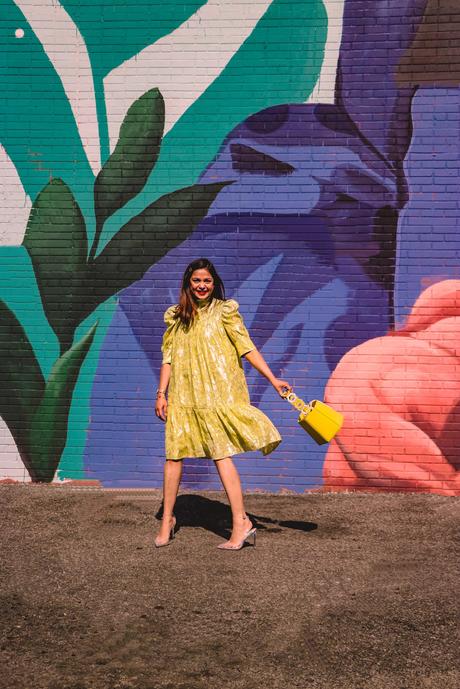 Unlike previous years this year Nordstrom is not mailing out their anniversary sale catalogs ( thanks to COVID), instead they are giving an early sale preview online where you can create a wishlist of the items you intend to shop, and when the actual sale begins- your can just make the purchase. Isn't that a better way to shop- at least we all are saving some paper and doing good to our planet! Click on the tab above to preview the sale.

JavaScript is currently disabled in this browser. Reactivate it to view this content.
Not everyone can shop right away. To make things more streamlined Nordstrom allows shopping in batches. Credit card holders get first access to the sale. Nordstrom recently updated their cardholder levels to Icons, Ambassadors, Influencers and Insiders. Your level will depend on your annual spend. Icons can shop beginning on August 4th. Don't forget you get 3 points per dollar spent at Nordstrom! See below for a breakdown of the shopping windows- MARK YOUR CALENDARS.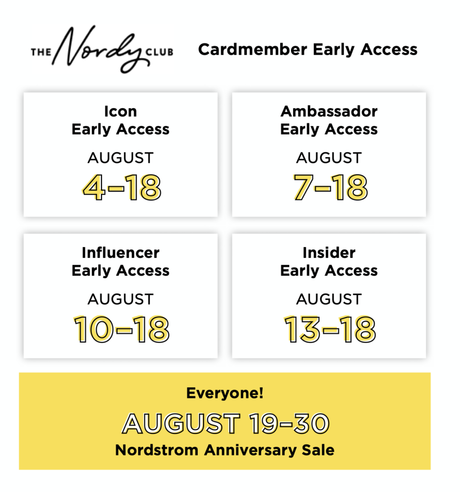 How to shop the #NSALE like a pro
Browse the online pre-sale preview and add items to your favorites or wishlist.
Shop online as the stock is better and the price listed reflects all the interim discounts and markdowns.
Apply for Nordstrom credit card as cardholders get early access than everyone else and you get extra discounts the day you open up a card.
Shop early as items do go out of stock. If you are really into shopping this year; shop early in the morning when the site is less likely to crash with the overload.
Do check out their bestseller items list on the main page online.
Do browse through their HOME section as the deals on everyday home essentials is too good to pass.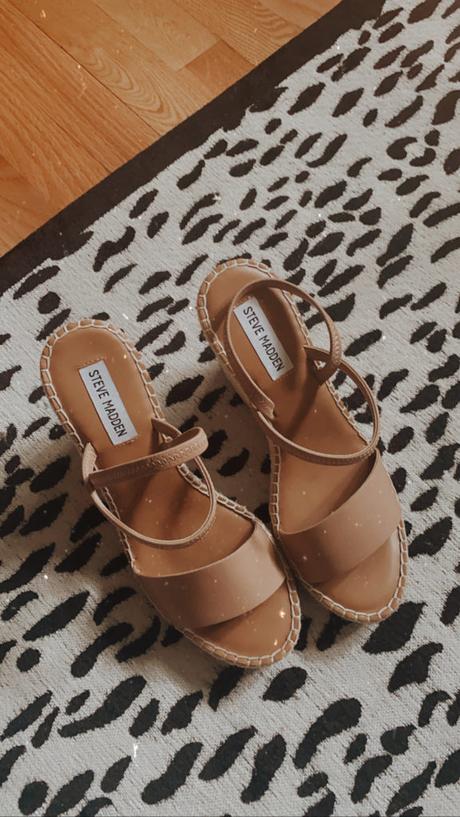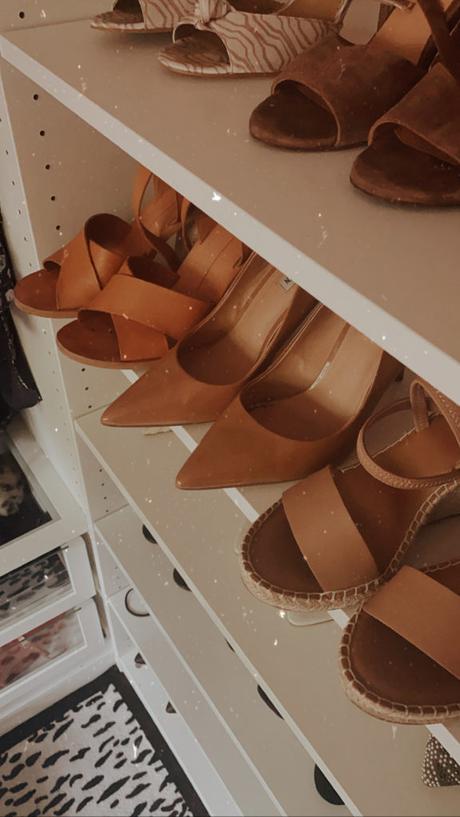 #nsale beauty

JavaScript is currently disabled in this browser. Reactivate it to view this content.
#nsale shoes

JavaScript is currently disabled in this browser. Reactivate it to view this content.
#nsale clothing

JavaScript is currently disabled in this browser. Reactivate it to view this content.
#nsale other

JavaScript is currently disabled in this browser. Reactivate it to view this content.