Flowers are a big part of any wedding. It just wouldn't be the same if the bride didn't have a pretty bouquet to hold while admiring her new wedding ring. But flowers are expensive. If you have a wedding planned in the near future, "think outside the box" and consider adding some non-floral decor. Here are five cool ideas to add a special flair to your wedding decor while saving money at the same time.
1. Whimsical Pinwheels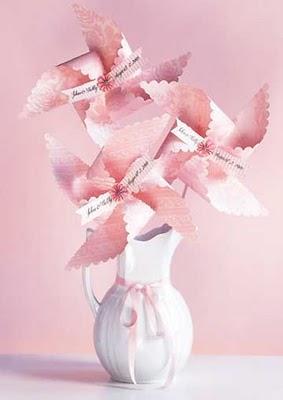 Pretty pinwheels are one of the best ways to replace flowers. In fact, these ideas could replace even the bride's bouquet.
2. Candles Galore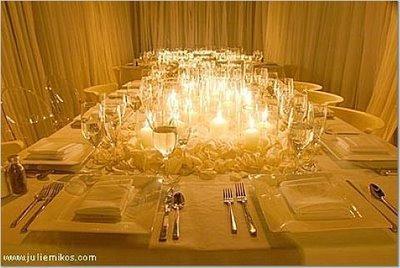 Get creative with all sizes, shapes and themes for candles. Arrange on a reflective surface for a dramatic effect.
3. Glittered Lemons and Faux Leaves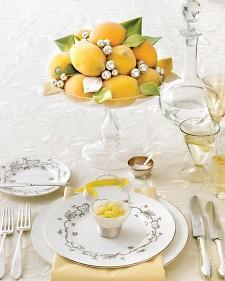 Glittered lemons, velvet leaves and silvery balls make a unique and elegant centerpiece for a bridal shower.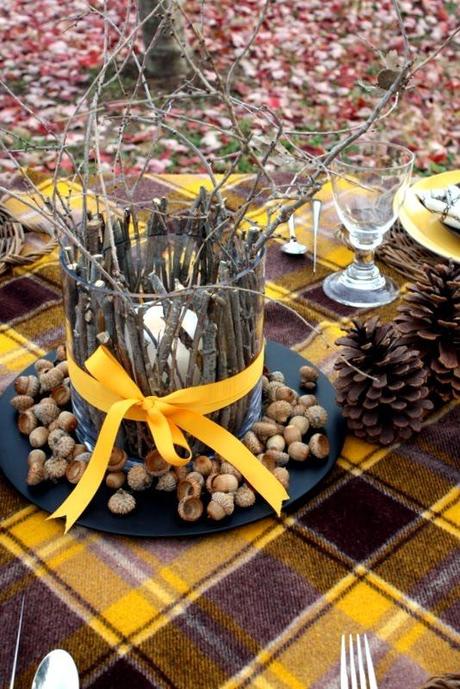 Fall is a fantastic time for a wedding. This arrangement is so pretty, using candles, sticks, acorns and glass containers.
5. Beach Weddings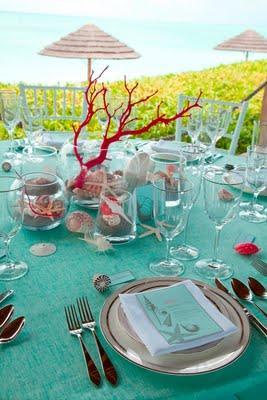 Beaches are a popular venue for weddings. What could be more appropriate and pretty than glass canisters full of exotic corals and shells?
As you can see, a bit of creative thinking can replace some of the expensive in floral arrangements for weddings.