Nokia owned Withings has partnered with Brandeyes Distributors to launch its health device products in India. Withings is a French consumer electronics company which was recently acquired by Finnish telecom giant Nokia.
Withings revolutionises objects from our daily lives turning them into smart connected devices by embedding cutting edge technologies. Withings is known for design and innovation in connected health devices.
The product lineup includes the Activite Pop (Rs. 14,999), Activite Steel (Rs. 17,999), Activite Sapphire (Rs. 34,999), Aura (Rs. 25,999), Body (Rs. 12,499), Wireless Blood Pressure Monitor (Rs. 10,999), Withings Home HD camera (Rs. 19,999), and Pulse Ox (Rs. 9,999) wearable. The entire line of products will be available online through Amazon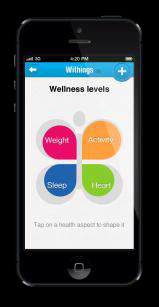 The Withings Health Mate Application is the manifestation of the Withings health cloud. It's the key to mastering all round wellbeing. This application –which is compatible with a variety of devices and application that enables users to immediately access all the data relating to their health, including activity, weight, heart and sleep.
"The app aggregates information from all Withings devices including the scales, blood pressure monitor and smart activity tracker" said Amlan Bhattacharjya, Founder & CEO of Brandeyes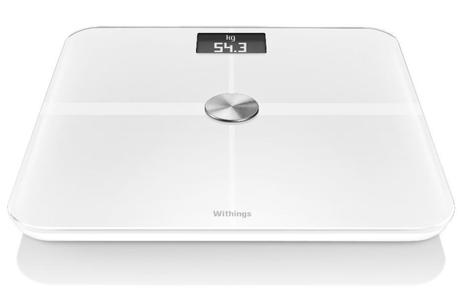 Body –  This device helps users get a full understanding of their body composition and easily achieve their weight goals. It is one of theThe most complete and affordable Wi-Fi scale on the market. You get to know a scale that coaches, rewards, and records all data automatically and with tools at hands such as trend screens and nutrition tracking, you can set goals — and achieve them. It measures weight, BMI, Fat Mass, Muscle Mass, Bone Mass, Hydration Level & weather forecast.

Activite– Activity tracking helps you move more, feel better, and sleep better — but only if the tracker doesn't get in the way of your life. We conceived Activité to be with you for the long haul. You can run, walk, swim, or dance the night away without your phone. There's no charging and no button to press
— Activité automatically tracks everything via our patented Connected Movement™ Technology and syncs the info to your app to give you in-depth metrics, personal coaching and more. That is our vision of a smart watch.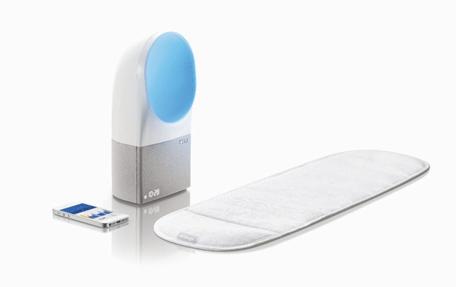 Also Read : A fitness tracker with Heart Rate monitor costing less than $25
Aura– Aura is a cleverly designed system that both monitors and improves your sleep experience. It discreetly records your sleeping environment, providing you with a complete understanding of your sleep patterns. Using  scientifically validated light and sound programs, Withings Aura positively impacts your wake up and fall asleep experience, which is both instrumental in improving your sleep cycles and overall well-being.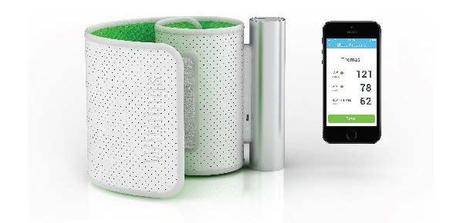 Blood Pressure Monitor– Simply slip on the cuff, turn on the Wireless Blood Pressure Monitor and the Health Mate app will automatically launch.Following a brief set of instructions, you are ready to take your blood pressure.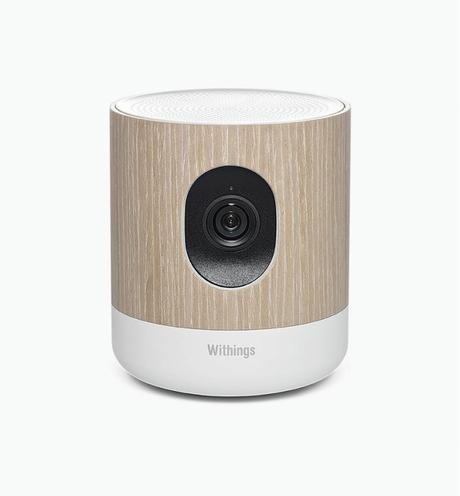 Home– Withings Home HD camera with new superior baby monitoring features. The aesthetically beautiful home and air quality monitor include Baby Monitor Mode with continuous alerts and monitoring, interactive push-to- talk, and LED- connected Lulla Light and music programs. These additional new features make it the most state-of-the-art video monitoring and environmental sensing device for the home and family.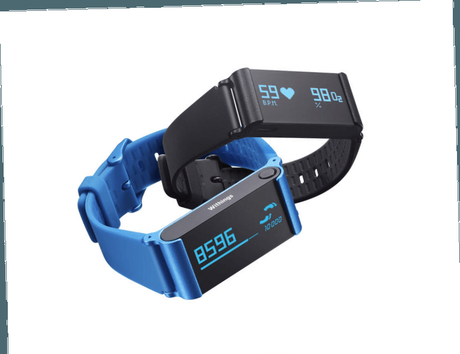 Pulse Ox– Pulse Ox activity tracker and a redesign of its companion app, Health Mate. The new device expands on the versatility of Withings' original Pulse, adding a wristband accessory so users can wear it as a watch. The Pulse Ox also adds the ability to measure blood oxygen level in addition to heart rate, a first for the category. The updated Health Mate app now features real- time coaching that turns the data from Withings devices into actionable advice.