According to the latest research, Nokia Lumia 520 is the best selling budget smartphone at the moment. What makes this smartphone so popular is its modern design, impressive specs and low-end price.
This 4-inch Windows Phone 8 device is slim and stylish and with a price of just £89.95 (inc. VAT) SIM free, it is certainly the best budget smartphone. Nevertheless, do not let the budget tag fool you since this Lumia model offers a full Windows Phone experience, as well as access to all Nokia apps, such as Cinemagraph, Smart Shoot, Nokia Maps, Nokia Drive, Nokia Music and more.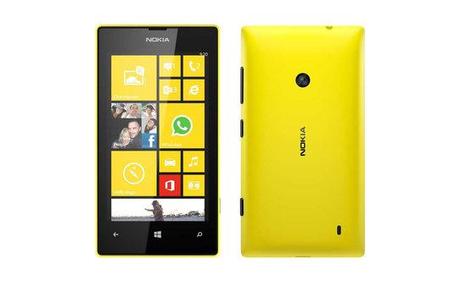 Lumia 520 is best selling Windows Phone
Nokia Lumia 520 has equally good technical features as the more expensive Lumia 620 and has a lot of power hidden inside: 1 GHz dual-core processor, 512 MB of RAM, 8 GB of storage and a 5-mega-pixel camera. This Nokia smartphone looks more expensive thanks to its stylish body and a 4-inch screen, that it might be confused for top-range Lumia 920!
If you own this smartphone, you might want to consider protecting it properly. Find cool Nokia Lumia 520 cases here.