Finnish company Nokia has recently unveiled the latest addition to the Asha series of smartphones. Nokia Asha 210 represents a QWERTY keyboard phone aimed for younger users at a very affordable price. This is the first mobile phone with an integrated  WhatsApp button that allows you the access to the pre-installed application. This way you will be just a "click away from your friends".
This new Nokia phone is designed with  a 2.4 " LCD screen with QVGA resolution (320 x 240 pixels), 2 mega-pixel camera on the back, but without a front camera.  Other technical features of this budget friendly device are 64 MB of internal storage, a micro SD card slot that supports 32 GB cards,  a 1110 mAh battery providing you with 12 hours of talk time and 24 days standby time. The Asha 210 is equipped with Wi-Fi connectivity, micro USB and Bluetooth, but unfortunately it doesn't support 3G or LTE, which makes it a low-range phone.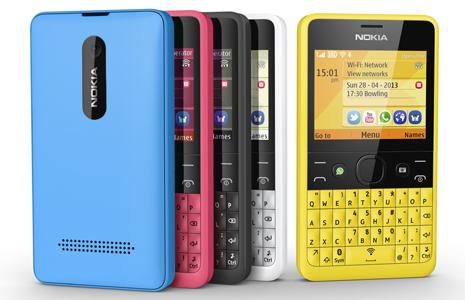 The dual-SIM version of the Nokia Asha 210 will also be available, and thanks to the Easy Swap support, you will no longer have to turn off the phone in order to change the SIM card. The best thing about the Nokia Asha 210 is that it will cost about 70 euros and will come in five different colors: yellow, cyan, black, magenta and white.