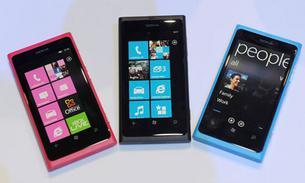 Nokia has made a minor firmware update for Nokia handsets Lumia 800. 
The problem is the update (12 072) has not been publicly released globally by the manufacturing company based in Finland that.These updates resolve the audio volume bug that appeared after the previous
update
(12 070), which fix the problem Power Management. Update 12 072 version will also update the application of the camera with the camera settings are updated. Audio volume bug is said to appear when users are playing the game conditions and at the same time sound ringtone at Lumia 800. This bug will make the handset is very loud sounds, even from the first time the ringtone sounds.
Some countries
already have 12 072 updates, this is where most of the others do not get it. If you have a Nokia Lumia 800, you can check for these updates or if you can not wait to try taking a risk by downloading the version that has not been authorized. These pieces are steps you can do if you can not wait to update, which we got from the site MobileTechWorld . Keep in mind we only share information only, we are not responsible for what will happen if you follow these steps.
Download the PR 1.2 1600.2487.8107.12072 FW here .
- Download the update from the first link above then download the WPupdate tools from here .
- Unzip the tools in a folder then copy the firmware to the same folder as the tools.
- Plug in your device, wait until the Zune client starts and then close it.
- Run the Updater and press the S or B (depending on the size of your balls ..)
- your phone will then reboot and update in download mode (do not unplug it or do Stupid Things with your PC during the whole process ..
source
regards,
hpmurah2u