Adaptive Feedback Canceller
The amplified sound has been tagged digitally so that the acoustic feedback can be identified easily by the on board signal processing. After being identified, a completely opposite kind of signal to feedback gets generated for cancelling the whistling sound. This feature offers for an improved listening comfort. 

Transient Noise Reduction
Suddenly, high and sharp intensity sounds happen to be detected rapidly by the computer processes as well as reduced by the transient noise reduction. Responsive and fast acting amplifiers reduce these kinds of the environmental noises immediately allowing the hearing impaired person to enjoy the environment to the maximum extent. 

Adaptive Noise Reduction
A hearing aid can sense noise in the environment and apply a correction to the frequency response for reducing the noise allowing enhanced listening comfort. The methods of noise reduction differ in methodology and strength across the families of hearing aid devices.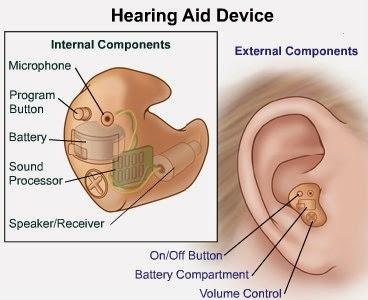 Soft noise management
The low level environmental sounds may have a less amplification applied by programming the device especially to the personal preferences of the user. This basically means less coming in of the sounds, which are not that important for the communication like sounds of the keyboard or sounds of the air conditioner. As any hearing impaired individual may not have heard these typical sounds for quite some time, gradual reintroduction through this feature may be helpful. 
Duo Phone
It is a technology that mechanically detects whether a telephone receiver is held close to the ear. After detecting it switches response of the device to offer optimum acoustic coupling. Moreover, the signal of the phone is transmitted to the opposite ear allowing both the ears to listen on stereo to voice of caller. 
Telecoil
Telecoil, right from the start, has been constant in the hearing instruments and are known for their easy operation and simplicity. It enables the wireless connectivity to room loop the amplifiers such as you observe in the churches and halls and in the other kinds of public spaces like public transport region and airports. This cuts the environmental noise and people who have audibility problems can hear only what is transmitted through induction loop.
Advanced hearing aids in Bulleen
may be programmed for responding to an induction loop or can be made up with input into the microphone of the hearing aid.