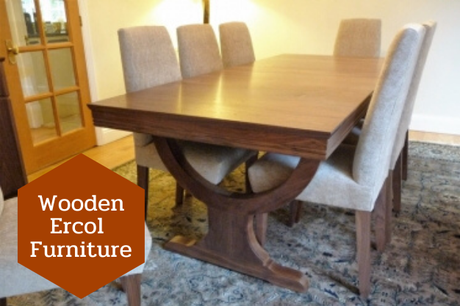 Ercol furniture is a well-constructed and stunning furniture design. These pieces of classic design never show their age and remain timeless. They also offer a warm appeal if placed in outdoor areas. However, Ercol requires regular maintenance to keep up its beauty for ages. They start to crack, rot or warp because of the sun's rays and other climatic conditions. Therefore, hire the experts for your Ercol restoration. They can restore their original beauty. Here the professional tips are mentioned to restore your outdoor wooden furniture.
Take a close look at the points mentioned below.
Strips the outer covering from your wooden furniture
The experts begin the restoration process by stripping the outer covering from the wooden furniture. They use sandpaper of 120 to 150 grit for stripping. The sandpaper effectively removes dirt, grime, varnish or paint. Thus it becomes easier for them to identify scratches, dents or cracks easily.
Use of wood filler on cracks
Why does the outdoor wooden furniture crack and warp faster than the indoor? This is because it receives direct sunlight and drastic changing weather conditions. The pros can even restore the badly cracked furniture. They make use of wood filler to restore the crack and warp and spatula for applying filler. On drying the glue, the experts simply sand the surface to make a level.
Protect your wooden furniture in the best way
At first, the professionals will determine the extent of damage in your Ercol wooden furniture. Depending upon the level of damage, they either use varnish or oil in your outdoor furniture. The professionals protect your antique Ercol wooden furniture by applying a wood polish & sealant. This acts as a protective coat and seals the cracks, thereby leaving an everlasting touch that will not deteriorate or wear down too quickly.
Replaces the hardware
Usually, due to age, the hardware parts of the antique furniture dull in appearance showing cracks. The pros have a variety of hardware parts in their stock such as screws, metal parts, and rubber feet to replace those broken or rusty parts with a new piece.
These are the effective tips that can transform the look of your antique wooden furniture into a valuable piece. The experts will make your antique Ercol furniture even more attractive. Therefore even if you consider resale, you will get a good value for your furniture. Make the restoration done on time.