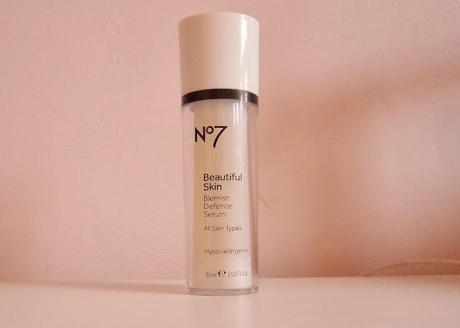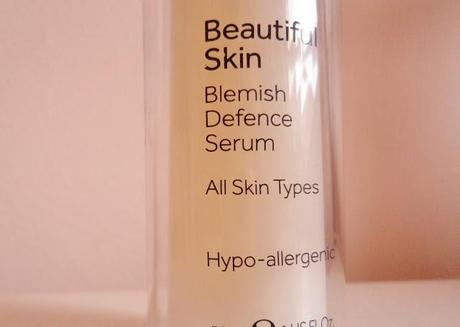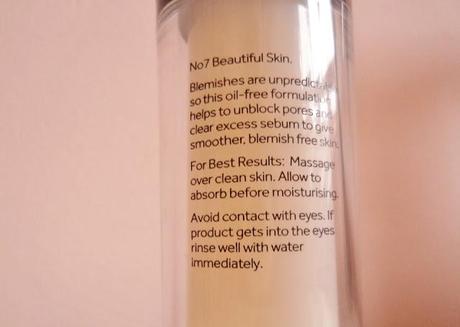 I've wanted this serum for quite some time it's been featured on quite a few wish lists. I absolutely loved the Caudalie SOS Thirst Quenching Serum which came in a glossy box quite a few months ago. While the Caudalie version retails for £29 for 30ml it was a little out of my price range. I absolutely loved it but it seemed like quite a splurge for something I'd done pretty well without for 23 years. So the Boots Skin Blemish Defence Serum comes in at £16 for 30ml which is a little more palatable. I actually got this as a birthday present which was even more scrumptious. 
I wanted this as the skin blemish defence name screams ideal for me - I don't have bad acne or anything but I do get spouts of really bad spots in one area that are hard to shift so the idea that this could defend against these sold it. I have been using this for over a month and if I'm honest its a product I could take or leave. I do like it and when I put it on it does plump up the skin and I haven't had any bad spotty spells since using it so it is working for me. However it has nothing on the Caudalie version in my view - the Caudalie was something I wanted to use every single day as it left my skin plump, fresh and glowing - I find myself often forgetting use this product which maybe shows I don't love it as much as I did Caudalie. 
I think if your after blemish defence this is pretty much ticking the boxes however if you have that extra £13 get the Caudalie version - when I finish this I will be taking the plunge and spending the money to get it myself.