If you were to believe most of the ads looking for musicians posted on the board at Skinny's records in the early 1990's, then 'no time wasters' is what most bands were looking for. I wasn't interested in this. I was looking to waste some time. One particularly neglected ad I saw was looking for a female bass player. Seeing as I wasn't a female or much of a bass player, this ad seemed perverse enough to reply to, so I hesitantly organised to meet with a guy called 'John.'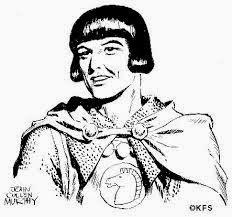 I turned up for our meeting with my bass in hand and was greeted by a disarmingly enthusiastic figure who had a strikingly similar haircut to Prince Valiant. While I don't remember exactly what John was wearing, I feel almost certain it was a stripy t-shirt, shorts, either Doc Marten boots or 'rollers' and the seemingly ubiquitous hippie 'love beads' that everyone was wearing at the time. They have not become a fashion trend since.
We had a reasonably uneventful run-through of our meagre repertoire of songs we had in common, before John showed me some of the songs that he had recently recorded with his band 'The Melniks'. The name struck a chord straight away as I had remembered reading about the Melniks in the street press. They had been compared to The Modern Lovers, which had recently become a favorite band of mine. I went home with a copy of The Melniks' cassette 'I Was a Cartoon Porn Star' and a vague invitation to meet up for a drink at some point.
It turned out that the meeting at the pub was the real audition. It was at The Shamrock Hotel in Fortitude Valley. This is where I first met the only other member of the Melniks, drummer Jason 'Cass' Cassidy. Cass was similarly attired to John, but seemed a bit bit more formidable in as much as he possessed at least one percent menace, which was one hundred per cent more than John or I could muster. I was impressed that The Melniks seemed to have a 'crew', which at the time consisted of (among others) Bek Moore and Bre O'Neil who would later go on to form the band Clag.
My drunken exuberance must have struck a chord with John and Cass that night and I became aware that I might have got the gig when their friend Paul introduced me to a group of people as 'The Melniks' new bass player.' Nothing more was said by anyone on the subject and we got to work rehearsing.
My previous musical experience consisted mostly of endlessly jamming with friends from high school. We had become involved in somewhat of a musical arms race, which resulted in me purchasing a formidably loud bass amp and a flashy Rickenbacker bass which I bought with the proceeds from an unexpectedly large tax return. Our high school band had a permanent practice room equipped with a vocal PA. We had every conceivable luxury, but unfortunately seemed to just aimlessly play random indie hits and the occasional embarrassing original.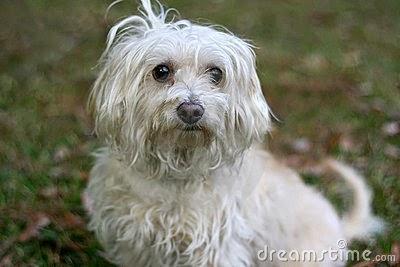 Melniks rehearsals were different. They were conducted at Cass' mum's house which seemed to be ruled by three scruffy little white dogs. Cass had a cobbled-together drum kit covered in purple fur and John had a cheap semi-acoustic guitar adorned with a giant hand-painted daisy. He seemed to be playing through an even-cheaper practice amp, but John assured me later that this was his amp he actually used when playing gigs! There was no vocal PA. What the Melniks lacked in equipment they more than made up for with personality and a sense of direction. They were fun!
The songs were not really Modern Lovers inspired and at the time John and Cass seemed to be more influenced by British groups such as The Buzzcocks and The Toy Dolls. John had a great pop sensibility whilst Cass had a good turn of phrase and a penchant for unusual rhymes. I'm not sure who wrote what in those early Melniks recordings, but I feel almost certain that Cass would have come up the inspired rhyming couplet of 'defecate' and 'amputate' in the song 'Prunella', which was an ode to an unfortunate girl who rapidly seemed to be running out of limbs.
John's guitar playing was really unique. He wasn't content to just play rhythm and seemed to have a great repertoire of little rockabilly-style riffs that hinted at a very analytical mind behind the silliness. He confided in me once that he was a bit of a Rubik's cube champ in high school - I was not surprised. I still have a book that magically seemed to have appeared from nowhere - 'Rockabilly Riffs for Guitar' - I bet it used to belong to John. It's the sort of thing he would own.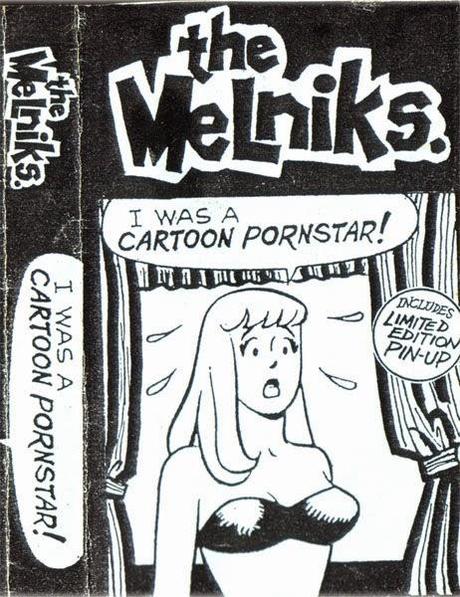 Anyway, for a warm-up gig before hitting the Brisbane pub circuit, we played a show at a hospital canteen (I can't remember which one) - this was lucky because Cass got so drunk that he had to have his drum sticks gaffa-taped to his hands in order to play. Fortunately, he didn't need to have his stomach pumped that night, but it was good to know that this was an option. You might think this would be cause for alarm on my behalf, but I was just glad to be playing in front of some people. Maybe  this is where I fell in love with shambolic, unpredictable live performances. Luckily there would be plenty more to come.
Our second gig was at The Orient Hotel. If I had never played another show in my life after this one, then I still would have been content that I had 'made it.' Something about it felt so right, like a mad little dream that had come true. Even though there was probably only 20 people there, it felt perfect, like the feeling a surfer must get when riding his first wave, or a junky his first fix. It was a feeling that I continually wanted to replicate, but, like the junkie and the surfer knows, it gets increasingly difficult to replicate that first 'high.'
That's not to say we didn't continue to play memorable shows. I especially liked to play out of town shows in areas such as Ipswich and Toowoomba. Places where we were barely tolerated and audiences expected bands to play eighties' hits rather than quirky originals. We did pad out our sets with covers in these early years, but they were mostly theme songs from 60s and 70s TV shows.
The more welcoming venues were places such as The Funk Yard and Metropolis where every Friday they would have 'Rock Against Work', where local bands would play in the afternoon until the after-work crowd kicked in. I was working as a public servant at the time and there was no better feeling in my tiny world than 'flexing off', sinking a few cheap beers and playing an afternoon gig. One especially memorable Funk Yard show (which was located in the basement of Brisbane's Myer Centre) saw us serenade a lift full of people stranded in the glass elevator next to the stage.


After several months of playing shows consistently, The Melniks entered Red Zeds studios to record a follow-up to the 'Cartoon Pornstar' cassette. The reluctant acceptance that seemed to meet a lot of our live gigs also seemed to transfer into the recording sphere. An engineer called Jeff Lovejoy, who went on to be quite well-known in Brisbane recording circles was in charge and while he was quite encouraging, it felt like he would rather be engineering a Black Sabbath session rather than a quirky little pop band.




To be fair, though, we were our own worst enemies in those days. Recording in a studio was expensive and we blew all our budget on the sessions, with no money left over for crucial elements such as 'mixing' and 'mastering.' We were so naive that we didn't even know how important these steps were. It took several more years, and a lot of below average recordings, before the rusty penny finally dropped. 




It was around this time that John suddenly decided to go overseas. I found this confusing and the timing couldn't have been worse, with our new cassette-only release 'The Melniks are Uncool' about to be unleashed on the public. To fill the impending John-sized void, we expanded to a four-piece for a while with local shop owner and noise-terroist James Straker taking over on guitar. Cass and I took over all vocal duties when John finally departed. I found this acceptable as an interim measure until John returned, but when John confided that he would not be returning to The Melniks, I left the band also. I couldn't imagine the band without John.




As it turns out, Cass and James had a lot more foresight than I and continued under the Melniks moniker to even greater success. John and I were replaced by Trent McNamara on guitar and Terry Devantier on bass. Trent especially was a great asset to the band and was a good songwriter. The band's style changed considerably. I suppose I felt slightly peeved that they continued to use the Melniks moniker, because I felt I had contributed a lot into getting The Melniks a public profile and now it wasn't really the same band. Other than that I bore them no ill-will.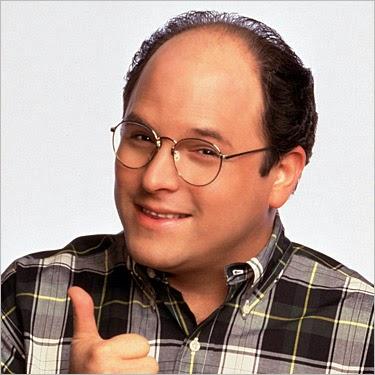 John and I formed another band 'Biro' when he returned from overseas with my friend, housemate and general force-of-nature Nick Naughton on drums. Biro was even more fey and naive than The Melniks. I must admit that this sort of cutesy-pop really rubs me up the wrong way these days, but at the time I think Biro had some context. Grunge was still riding high in the mid 1990s and I think we saw our mini anthems about space girls, sneezes and rubbish bins as an antidote to all the seriousness of the grunge movement. We took a leaf from George Costanza from Seinfeld's book and decided to do 'the opposite,' which worked very well for us for a period of time.
We released two further poorly mixed cassettes as a three piece 'Ready to Go Steady' and 'Hula.' Luckily we wrote a barely-disguised rip-off of the surf instrumental 'Wipe Out' on the latter cassette which gave us the first inkling what it's like to get a royalty check. The revamped TV show 'Wonder World' used that piece of music whenever they had a story about surfing. Perhaps we were a cheaper option. Anyway, it's lucky we split the song writing credits three ways in those early days, because I've noted with other bands there is often a lot of resentment when half the band are smoking cigars and wearing for coats while the rest of the band are wearing rags and eating baked beans.
It was after the release of the second cassette that I noticed John's enthusiasm waning again, so this time I decided to go overseas myself. I only lasted a few months traveling through England and Europe before missing the drunken reverie of a Friday afternoon at Rock Against Work. There's only so many crumbling museums that a traveler can endure!
I moved back into the weird office space in Bardon where John and I lived with a line-up of housemates of varying degrees of strangeness and we set about devising plans for Biro Mark II. 
It was a productive time. We drifted in and out of various levels of employment, gained a second guitarist in the form of Dylan McCormack and slightly updated our sound to include such mid-20s concerns as relationships and, uh, tattoos. It was a great period of just hanging out and playing guitars and socialising with other musicians. Robert Forster from the Go-Betweens moved in a couple of doors down from us and would often come around and borrow bits of musical equipment, or else shoot the breeze if we ran into each other at the local shops. It was quite surreal.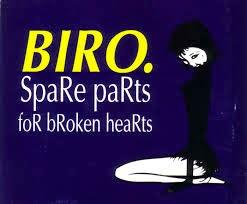 We even garnered some interest from Mushroom records when their little Indie offshoot label MDS  released our EP 'Spare Parts for Broken Hearts.' It did quite well locally and garnered a bit of local support from Brisbane radio station 4ZZZ as well as a higher profile in local shows and on Market Day bills. However, a disasterous tour of Melbourne and rumblings of musical dissatisfaction from John seemed to put the skids on our upward trajectory once again. We decided to break up! 
I have to admit that I did very little to stop this from happening. I could't see the point in John continuing to do something he was unhappy with, even though I wasn't sure what he was trying to achieve in the longer term. Maybe I thought he had a 'vision', but even if he didn't, I felt reasonably sure that whatever he had in mind for the future, at least I would be involved. On hindsight, I probably would have tried to make him see the value of what he already had. 
Unfortunately, the four of us seemed to have developed some sort of co-dependent relationship by this point, and it was not long before we were jamming together again. You'd think John and I would have learned the importance of brand recognition to a fickle music public after our stint in The Melniks, but instead we dropped the snappy 'Biro' moniker we had spent so long cultivating and adopted the ludicrous name 'Small Fantasy' even though our musical manifesto was ostensibly the same.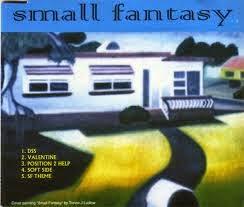 Luckily, the public seemed to remember us and even MDS gave us another chance. We released an eponymous EP which was a slightly more mature take on our innocent pop sound. This time we dealt with such adult issues as falling in love while waiting in the welfare line 'DSS' and developed a burgeoning self awareness in the song 'Soft Side' (which has always been a favorite of mine). The song 'DSS' even made it to the top five on ZZZ Radio's top 100 of the year. Things were looking up yet again, so right on cue, the whole operation ground to a halt. This time for good.
By the time Small Fantasy were in operation John and I were living in a house in Fortitude Valley with John's brother and another housemate. In hindsight there was an unspoken feeling of atrophy and a growing awareness that John and I were moving in different directions (as people in their twenties are prone to do). I remember once proudly telling an ex-girlfriend that John and I never fought. This was true. I used to think it was a good thing, but now I know that this can end up in years of frustration and resentment releasing in one catastrophic display. All we needed was a catalyst to make us aware of this.
This catalyst presented itself in the form of John's brother getting into verbal and physical disputes first with drummer Nick and then guitarist Dylan. I still don't know exactly what the issue was in both cases, but it certainly shone some light on the fractured relationships that existed within the band. 
Still, I don't think our band differences would have been irreconcilable at this point, if wasn't for the fact that John failed to show up for a gig the day after his brother had fought with Dylan.
Was he trying to punish us? To prove that we couldn't get on without him? Or was he just too embarrassed to show up? It turned out to be not too much of a big deal anyway, because we got our friend Glenn (the drummer from Custard and the Go-Betweens, who we had a side-project with) to come along and play instead. It was fine.   
I moved out of our Fortitude Valley house straight away after this incident. In my typical fashion, I would do anything to avoid a confrontation, but it was clear to everyone in the band that it was officially 'over.' Unfortunately we still had a days' worth of radio and street press interviews to do to promote the EP, even though the band no longer existed. Dylan and I went to ground for that day leaving Nick to take up the slack and do all the interviews himself. It's funny now, but Nick must have been fuming. I would've loved to hear what he had to say. Poor bastard!
Like the Melniks breakup, I was preparing myself for John to regroup with other musicians and eventually surpass any of my endeavours in popularity. This didn't end up being the case. Inexplicably John decided to take up the drums and join an even less ambitious Brisbane band called 'Special Branch.' They were okay, but the only couple of good songs they had were written by John.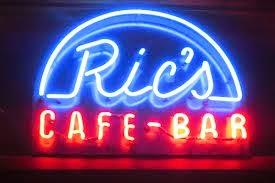 Nick, Dylan and I kept playing together and ended up gigging pretty regularly. We even kept up the trend of ridiculous monikers first as 'The Lookalikes' and then 'Skippy.' We had a regular Saturday afternoon gig at Ric's Cafe in Fortitude Valley for a long time and were pretty much the house band like the one on Conan O'Brien's show, or, more accurately 'Hey Hey It's Saturday.' This eventually morphed into 'Gentle Ben and His Sensitive Side' when we joined with our friend Ben Corbett to play country covers before realising we weren't very good at that and writing originals instead. 'Gentle Ben' had some considerable success and recorded albums that were mixed, mastered and not released on shoddy cassettes!
In a strange twist, Cass, John and I also had a band 'The B-Sides' which played mostly songs that Cass had written and a couple of my songs. It was a good band, but by this time it was nobody's main musical concern, so it got slightly overlooked. Very few people made the connection that it was the original Melniks together again. John was playing drums instead of guitar, which was a bit of a shame, because he didn't really have the right 'instinct' for drums.
Eventually Cass moved to Norway and I moved to Melbourne and sightings of John became fewer and fewer. Even when he would turn up to something he would often disappear mysteriously. I invited him to my wedding. He turned up, but left before the reception. This is crazy! If I wasn't required to be at the ceremony, I would have skipped it entirely and instead just turned up for the free booze. 
The last time I saw John was when I returned to Brisbane in 2008 to play a gig with my solo-band 'The Hellraisers' at The Judith Wright Centre. It was a bit expensive and people were hassling me for door spots, which I tried to accommodate as much as possible. John turned up for the gig, payed the full entry fee and left half-way through the night. I would have put him on the door!
I often wonder why John always seemed to lose interest in projects just when things were looking to pan out. Some may say it was a 'fear of success', but I think that's not true. There is an inherent 'ridiculousness' involved with being in a band that is at once appealing but also makes it hard to commit to completely. It's supposed to be fun but it takes a certain type of person to put up with the endless touring, shmoozing and pressure to keep producing content. Maybe John knew he wasn't cut out for this. Most musicians will just keep plugging away until the phone stops ringing which is hardly a dignified way to live your life. Maybe John was cutting his losses early.
I don't think world domination was ever the goal with any band I've been in, but I think the early Melniks and especially Biro could easily have recorded a couple of classic lo-fi albums if we were just a bit focussed and possessed some 'life skills,' which admittedly are hard to come by in your early 20s.
I often sit on the couch in my lounge-room playing my expensive guitar and marvel at how little my playing seems to have improved in the last 20 years. Surely I must know something by now? It's true the phone doesn't ring much anymore, but it occurs to me that the gigs themselves were never really my favorite musical memories anyway. I try not to glamorise the past too much, but sometimes sitting by myself, I wish that it was a Tuesday afternoon 20 years ago, there was nothing to do for the rest of the week and John and I could sit around and play guitars, sip tea and giggle about what we could get away with.