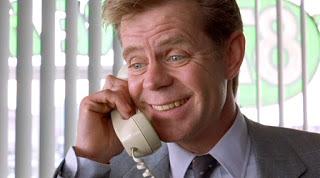 For such a tiny place, a lot of big things seem to happen in the town of Fargo.


After the successful Cohen Brothers movie, audiences could be forgiven for thinking the story of a bungled kidnapping, orchestrated by hapless car salesman Jerry Lundegaard, would have been the end of trouble for the town. Surely, the shocked residents could now breathe a sigh of relief and return to their unremarkable lives?




Unfortunately for them – No!




Luckily for us, author and TV writer Noah Hawley (Bones, Legion) saw further menace lurking under the surface and has so far devised three successful series about other sinister goings-on in the town.




The Cohen Brothers' shoes are big ones to fill, so Hawley kept fans on side in the first series by cleverly keeping to the formula that made the movie work, focusing on a domestic issue between a man and his wife, which then careens madly out of control. In the subsequent two series, however, Hawley really managed to pull out all stops and put his own stamp on the show.




The major difference in the second series is that it's a period piece set in the 1970s, with immaculate sets, costuming and a sepia-toned look that really brings the era to life.




The plot involves another story of domestic turmoil, but this time painted on a bigger canvas and most notably featuring other story elements such as faux documentary footage and an unexpected extra-terrestrial visitor.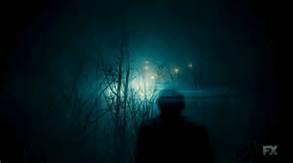 The events in season two revolve around Kirsten Dunst's character Peggy Blumquist accidentally running over local bad guy Rye Gearhardt, who is momentarily distracted by what appears to be a UFO. The UFO could just have easily been a cat, a faulty traffic light, or ice on the road, but making the distraction an extra terrestrial simply emphasizes how absurd and unpredictable life can be – and there is plenty of absurdity in Fargo.
Viewers were a little frustrated that this UFO element was never explained, but perhaps it represented a theme that has so far featured in all the Fargo interpretations: the random element of chance.
Sci-fi is again featured in season three. A case of mistaken identity leads to the death of grumpy Octogenarian Ennis Stussy. When his step-daughter goes through the old man's belongings, she discovers that he was once a pulp science fiction writer who used the pseudonym Thaddeus Mobley and wrote a trashy science fiction novel 'The Book of WYH'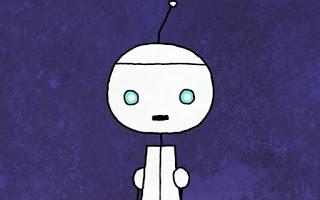 A fair chunk of an episode is dedicated to animating 'The Planet WYH' which is about a robot trapped on earth for millennia. The sequence ends up being a fairly effective rumination on loneliness and a great piece of exposition on a character, which we also learn was cheated by a crooked Hollywood producer.
The way in which Hawley uses science fiction reminds me of American post-war novelist Kurt Vonnegut, who used science fiction elements to great effect to emote the trauma and absurdity of war in his famous novel Slaughterhouse Five.
The credits for Fargo always open with the announcement that 'This is a True Story', but only the most gullible viewers would believe this claim.
Maybe Hawley is implying that one can't exist without the other. All stories are inherently fiction, but also that fiction can be used to explain a greater truth?
I have no idea if Hawley is a science fiction afficionado, but the fact he was the creator of the Marvel series Legion suggests he might be. I think that ultimately, like all good writers, Hawley simply likes pulling threads and seeing where they lead.
I personally would follow any thread that leads to Fargo. There's always something unexpected happening there – and that's the truth!