Many times I look at so many children and see that they are broken and alone because they are searching for a deeper love than from a stranger....Why does it have to be from a stranger it should be from YOU the parent! Its really time to raise our children up to be better, and to show them that they are loved more than love its self. No child should be without the real deep down love from their parents but sadly they are. So let us change the way things are and shine some positive light into the children of today and show them that their are parents who LOVE their children to the fullest!
Signed
A MOTHER WHO BEYOND LOVES HER CHILDREN
Here I present to "Silent Tears"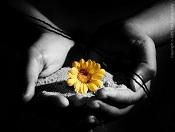 As the tears fall slowly down the face, the child wonders how they even ended up in this place...
What did I say, what did I do- not to know what it feels like to get a hug or 2??
Sitting all alone- no mommy or daddy at home...
Silent tears-the only thing known to comfort the fears.
Am I asking for too much, to know what it is to feel a parents comforting touch?
As the Silent Tears continue to fall, the child finds that this is the best comfort of all.
No time for me, always gotta place where you need to be.
As the Silent Tears continue to fall, the child is starring blankly at the wall.
As the Silent Tears fall slowly down the face, the child wonders when
they will have a change of pace...
Do you even care how my day was, can i even share...
No moms too busy fixing her hair.
As the Silent Tears continue to fall the child wonders do I even matter at all.
Sitting in this lonely place with the Silent Tears still falling down the face.
The child thinks maybe if I end my life, momma or poppa may finally see the light.
Feeling so sad...
Enough of the Silent tears; a lonely child has shed enough for years.
The child says "One day when I'm gone, they will sing a sad song dropping Silent Tears-Wow something I was doing all along...
Never ignore your children...for the fact that one day you might be the one shedding Silent Tears!