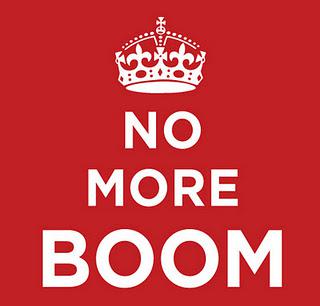 Now that we are in the grips of recession let me take you back to the boom.
Back in 1992, anticipating a boom in participation, the good old R&A commissioned a report into the demand for golf in the UK. The resulting document stated that Britain needed 700 new golf courses before the end of the century. Naturally many property developers, consultants, golf course architects and designers ears pricked up.

"Instead of building affordable, accessible short courses around large cities for people who hadn't played golf before, they flooded the market with championship-style layouts created by big-name designers and featuring large clubhouses in remote parts of the country" said Jerry Kilby Director of the UK Golf Course Owners Association.

"The bad decisions made during Britain's golf boom over the past two decades have had a profound effect on golf's future" said Andrea Sartoni - KPMG's Golf Advisory Practice in Europe.

"Go to Germany, Austria and The Netherlands where the lessons of cheap accessible layouts has been learned"
One striking difference is the number of women golfers, who can often make up 35% of membership compared with an average of between 5% and 10% in the UK.

Hindsight is a wonderful thing, but should the same old men making the same old mistakes still be running the game of golf in the UK?
--------------------------------------------------