Days to go: 22
Nothing wedding-related had made me cry before today.
I'd been very nervous about my bracelet that was being made for me to wear on my wedding day. I was very confident Emma knew what I wanted, but I was anxious about whether she could actually make it, as my design was very different to anything else I'd seen on her website. I even dreamt last night that it was made of plastic!
This morning I nervously made my way to Chester to pick up the bracelet.
Upon arrival I was greeted with this box.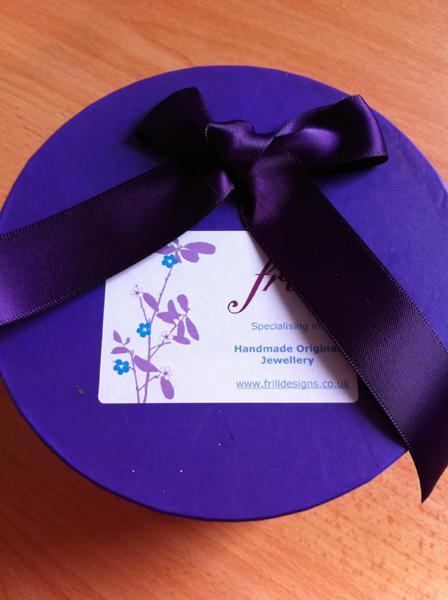 So far, so good I thought. But what was inside BLEW MY MIND and brought tears to my eyes. I was in shock! How ON EARTH did Emma make this with her own beautiful bare hands?!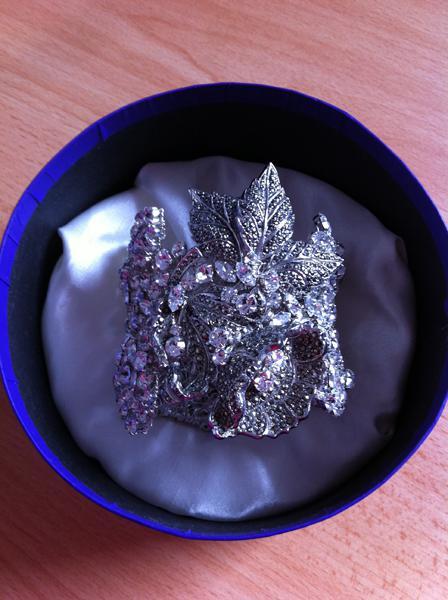 It was even better than anything I could have imagined and I, like a big baby, started crying and wouldn't stop telling Emma how much I loved it and how sorry I was that I ever doubted her!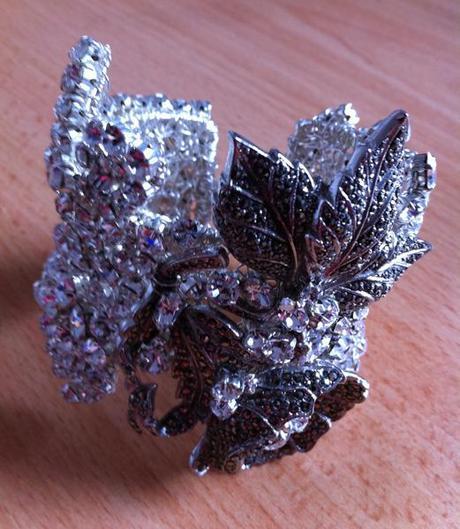 These photos don't even do this bracelet justice. It is SO SPARKLY. Emma put it under the lights at her place and the Swarovski crystals look like DIAMONDS!
I am seriously one lucky lady. This bracelet fits me perfectly and isn't too heavy despite it looking very chunky. It goes absolutely perfectly with my tiara and earrings and I am so excited to have my wedding outfit now complete!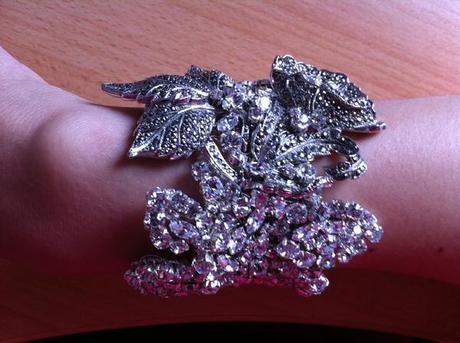 What is even more exciting and even more special is that no one will EVER own a bracelet like this. This has been made for me and this will be mine forever and I will treasure it for years and years to come! Safe to say I gave Emma a good few tight hugs. I am so grateful and astonished at her skill.
Brides, if you have the budget, consider bespoke jewellery. The feeling you get when you wear jewellery that has been made specifically and especially for you is out of this world.
Give Emma of Frill Designs a try. She will not disappoint you.
I'm off to go stare at my bracelet now.