Days to go: 39
It's getting close! And I'm still bored of waiting!
Last night Richard and I got down to some serious business with sorting out some of the finishing touches for the wedding day.
I knew there was a reason why I always keep boxes that I get things delivered in. A decent sized All Saints box was given the vintage music treatment and is now our wedding card box for the day!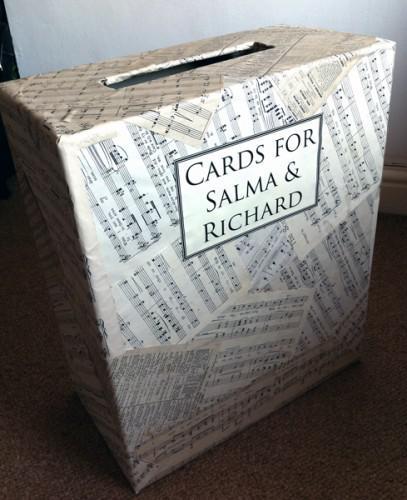 We've almost finished the table plan – I just need to find some dark red ribbon to stick around the edges to really make it look special.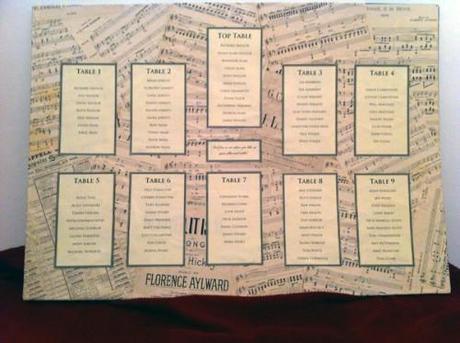 We also made the menus for the tables!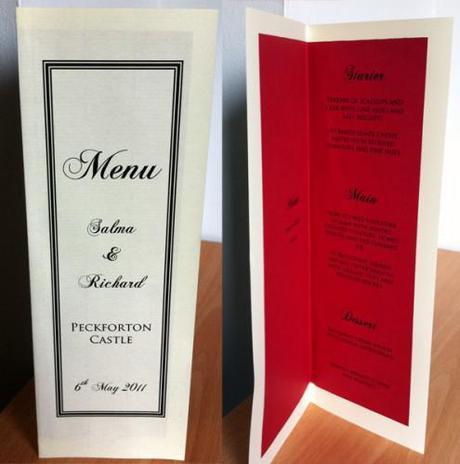 I also FINALLY have a bid on my last bridesmaid dress on eBay (I actually screamed with excitement when I realised) so I can finally buy the three petticoats for the bridesmaid dresses this week.
So, still to come:
My bespoke bracelet will be ready next week. I shall be going to Chester to pick it up and try it on to make sure it's absolutely right for me. Fingers crossed!
I've solved the earring dilemma! I managed to find the small rose studs online from Fletcher & Grace who are based in Australia and do free worldwide shipping! It worked out cheaper than if I would have bought them from Magpie Vintage here in the UK. Woop! I also cheekily asked Tatty Devine whether they would make me a smaller version of their big chunky acrylic heart studs – and they said yes! So I'll get to wear my little heart earring in one of my top earring holes after all!
We're having our engagement photo shoot this Saturday! Stand by for some sneak previews…!
The weekend after we're meeting with the registrar and having our pre wedding video shoot!
This is all a bit exciting isn't it?
Yes, I think I have my excitement back!